Moore, Freshmen Lead Huskers Back for 66-63 Win at Florida State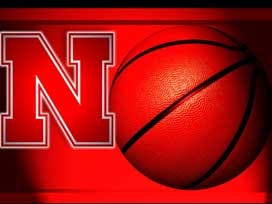 Lindsey Moore, Emily Cady and Brandi Jeffery led the Nebraska women's basketball team back from a 13-point second-half deficit at the Tucker Center on their way to a 66-63 win on Sunday afternoon.
With the victory, the young Huskers improved to 6-0 with their second win over a USA Today/ESPN Coaches Top 25 opponent. Nebraska, which completed a weekend sweep in Tallahassee, outscored FSU, 9-3 in the final 2:04. The Seminoles, who also suffered an 85-76 home loss to No. 11 Louisville at the Tucker Center on Friday night, slipped to 3-4 on the season.
Moore, a 5-9 point guard, scored 11 of her team-high 15 points in the second half, including the game's final four free throws to seal the victory. The junior from Covington, Wash., also hit a three-pointer to tie the game for the first time in the second half at 52.
Moore's three was the first of several huge plays in the closing minutes, including an assist to Jeffery for another game-tying three-pointer with just over two minutes. Jeffery's three-pointer was her second of the day and tied the game at 60. Jeffery, a true freshman from Vacherie, La., finished with a career-high-matching 12 points, three rebounds and three steals in just 15 minutes off the bench.
Moore's next big play came with assist to Cady as the shot clock was winding down. Cady, a true freshman from Seward, Neb., finished at the rim on the right low block to put the Huskers up 62-60 with 39 seconds left.
Moments later, Moore pulled down a huge defensive rebound – her seventh of the game – to end an FSU possession. She was fouled and connected on four straight free throws in the final 16 seconds to seal the win. Moore added five assists and three steals to go along with her 15 points and seven boards on the day.
Cady, who played the best game of her young career, contributed a career-high 14 points to go along with five rebounds, an assist and a steal while working to slow down FSU preseason All-America center Cierra Bravard.
Bravard finished with 18 points on 8-of-9 shooting, but managed just three points and one field goal in the second half. Her 18 points led all scorers, and she did contribute six rebounds, but she turned the ball over six times.
Husker sophomore Jordan Hooper managed 12 points and a team-leading eight rebounds to give NU four players in double figures for the game. Hooper's production came despite sitting more than 10 minutes in the first half after being whistled for her second foul with 10:31 left.
Fellow sophomore Adrianna Maurer stepped up big in Hooper's absence. The 6-3 center from Shawnee Mission, Kan., hit 4-of-6 shots from the field. Maurer hit back-to-back jumpers midway through the second half to cut FSU's lead from 49-43 to 49-47 with 7:33 left.
Maurer's baskets set up a driving layup by Moore and then a three by Moore after a Jeffery steal to tie the game at 52 with 6:33 left.
Nebraska's bench played a major role in the game, outscoring Florida State's reserves 25-10. The bench production allowed NU to overcome just 32.3 percent (21-65) shooting for the game, including a 9-for-31 effort (29 percent) from three-point range. The Huskers did shoot a season-best 93.8 percent (15-16) at the free throw line to help secure the victory.
The Huskers outworked the Seminoles on the glass, 42-41, including a 16-14 edge on the offensive end. Nebraska also won the turnover battle, 21-17, including a decisive 13-6 edge in the second half.
Florida State suffered a loss on its homecourt despite hitting 41.9 percent (26-62) of its shots, including 4-of-11 three-pointers (36.4 percent). FSU did connect on just 7-of-13 free throws, but pulled down four offensive boards on its free throw misses that the 'Noles converted into nine points.
The Seminoles dominated the paint, 38-16, and outscored NU 13-7 in second-chance points. The Huskers outscored FSU, 18-9, in points off turnovers.
The Huskers never led in the first half and trailed by as many as eight points at 19-11 with 8:30 left in the half. But NU used an 8-0 run capped by Moore's three-pointer to tie the game at 19 with 6:40 left.
At that point, Hooper had been on the bench for nearly five minutes after picking up her second foul with 10:31 left in the first half. Hooper scored NU's first five points in just over three minutes but was shut out the rest of the half.
With Hooper on the bench, Cadyy stepped up to score a career-high seven points in the half to keep the Huskers in it.
But Florida State capitalized on Hooper's absence at the offensive end by pounding the ball inside to Bravard. The 6-4 senior scored 15 first-half points on 7-of-7 shooting from the field to power the Seminoles to a 37-29 halftime lead.
FSU quickly pushed the lead to double digits with a three-pointer by Chasity Clayton to open the half. Clayton finished with 10 points and nine rebounds. After an FSU defensive stop, Natasha Howard scored on a layup to give FSU its largest lead at 42-29 with 18:56 left. Howard finished with nine points and five boards.
Bravard's last basket of the game came with 18:37 left to maintain FSU's 13-point lead, before back-to-back free throws by Hooper and Cady's second three-pointer of the day cut the margin back to single digits at 44-36 with 17:15 to play.
A Moore layup trimmed the margin to six, but back-to-back layups by Alexa Deluzio, who finished with 13 points, five rebounds and four assists, and Clayton extended the margin back to 10 points with 15:42 remaining.
At that point, the defenses took control. Over the next eight minutes, Nebraska outscored FSU, 9-1, to cut the margin to 49-47 with 7:33 left.
Nebraska will complete its three-game road trip by traveling to Atlanta to take on Georgia Tech on Wednesday, Nov. 30. Tip-off between the Huskers and Yellow Jackets is set for 6 p.m. (central) as part of the Big Ten/ACC Challenge.