Moore, Hooper First Team Preseason All-Big Ten, NU picked 2nd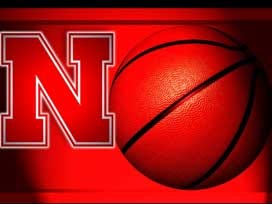 Posted By: Sports
Jordan Hooper and Lindsey Moore earned preseason All-Big Ten honors, while Nebraska was picked as the No. 2 team in the Big Ten Women's Basketball Preseason polls announced by the conference on Thursday morning.
Hooper, a first-team All-Big Ten selection a year ago, was voted to the conference's preseason team by both the coaches and the media. The 6-2 forward from Alliance, Neb., averaged 18.9 points and a Big Ten-leading 9.3 rebounds per game for the Huskers as a sophomore. She also led the Big Ten with 14 double-doubles. She added a spot on the Big Ten All-Tournament Team after helping the Huskers to the conference title game.
An honorable-mention All-America choice by the Associated Press last season, Hooper is one of 25 members of the Wade Watch List as a national player-of-the-year candidate in 2012-13. She also has been named to several preseason All-America teams. She was a midseason candidate for both the Wade and Naismith trophies a year ago.
Hooper enters her junior season ranked No. 22 on Nebraska's career scoring list with 1,078 points and is the only player in Nebraska history to reach 1,000 career points as a sophomore. She also ranks No. 23 in school history with 511 rebounds and ranks No. 5 on Nebraska's career three-point list with 134. She is No. 8 in career double-doubles with 17 at NU. She has started all 64 games of her Nebraska career.
Moore added preseason All-Big Ten recognition from the media, but was not included on the coaches All-Big Ten list. The 5-9 senior point guard from Covington, Wash., joined Hooper on the 2012-13 Wade Watch List as one of the country's top 25 candidates for national player-of-the-year honors from the Women's Basketball Coaches Association (WBCA). She also joined Hooper as a midseason candidate for the Naismith Trophy a year ago.
Moore was one of eight finalists nationally for the 2012 Lieberman Award, presented to the nation's top point guard. Last season, Moore ranked seventh in the Big Ten in scoring with 15.7 points per game, while ranking No. 2 in the conference in assists with 5.1 per game. She also ranked No. 5 in the Big Ten with 2.2 steals per contest. She earned second-team All-Big Ten honors as a junior, while earning a spot on the Big Ten All-Tournament Team.
Moore ranks No. 16 in Nebraska history in scoring with 1,160 points entering her senior season, while ranking No. 4 in school history in assists with 504. She also ranks eighth in career three-pointers made with 121. She has started all 98 games of her Nebraska career.
Moore and Hooper headline a list of four returning starters for the Huskers that includes sophomores Emily Cady and Hailie Sample. Cady, a 6-2 forward from Seward, Neb., was a Big Ten All-Freshman selection after averaging 9.9 points and 6.5 rebounds per game last year. She was even better in Big Ten play, putting up 12.3 points per contest to earn honorable-mention All-Big Ten accolades from the conference media. Cady and Sample, a 6-1 forward from Flower Mound, Texas, both started all 33 games for the Huskers as true freshmen.
With a strong group of returning players, including 10 letterwinners from a team that went 24-9 overall and 10-6 in the Big Ten, the Huskers were picked the No. 2 team in the preseason by both the Big Ten coaches and media. Defending Big Ten regular-season champion Penn State was the preseason choice of the coaches and media to win the conference title, as the Nittany Lions also return four starters from a team that advanced to the NCAA Sweet 16. Defending Big Ten Tournament champion Purdue was the preseason pick of the coaches to finish third, while Ohio State was the media's choice at No. 3. The Big Ten did not pick a complete 1-12 poll of the conference's teams. Last season, the Big Ten sent a record seven teams to the 2012 NCAA Tournament.
The announcement of the conference's preseason teams is held in conjunction with Big Ten Men's and Women's Basketball Media Day in Chicago.
Nebraska opens its 2012-13 exhibition season against Pittsburg State on Monday, Oct. 29. Tip-off at the Devaney Center is set for 7:05 p.m., as the Huskers will begin their final season at the Devaney Center as the first Big Ten team to play an exhibition game for the second straight year. It will be the earliest exhibition tip date in school history. Tickets are available now at Huskers.com or by calling 1-800-8-BIG-RED.
Preseason Coaches Poll
1. Penn State
2. Nebraska
3. Purdue
Preseason Media Poll
1. Penn State
2. Nebraska
3. Ohio State
Big Ten Players of the Year (Coaches)
Tayler Hill, Sr., G, Ohio State
Alex Bentley, Sr., G, Penn State
Preseason All-Big Ten (Coaches)*
Jordan Hooper, Jr., F, Nebraska
Alex Bentley, Sr., G, Penn State
Maggie Lucas, Jr., G, Penn State
Tayler Hill, Sr., G, Ohio State
Morgan Johnson, Sr., C, Iowa
Rachel Banham, So., G, Minnesota
Courtney Moses, Jr., G, Purdue
*additional players honored due to tie
Big Ten Player of the Year (Media)
Tayler Hill, Sr., G, Ohio State
Preseason All-Big Ten (Media)
Jordan Hooper, Jr., F, Nebraska
Lindsey Moore, Sr., G, Nebraska
Alex Bentley, Sr., G, Penn State
Maggie Lucas, Jr., G, Penn State
Tayler Hill, Sr., G, Ohio State