Moore, Hooper Power Huskers Past No. 23 USC, 68-50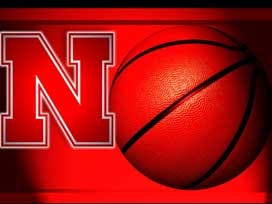 Lindsey Moore and Jordan Hooper each poured in 22 points, as the Nebraska women's basketball team led from start to finish in a 68-50 win over No. 23 USC at the Devaney Center in Lincoln on Friday.
With the victory, the young Huskers improved to 3-0 on the young season, while knocking off their first top-25 foe of the year. The No. 23 Trojans slipped to 1-1.
Moore, an honorable-mention All-Big 12 guard a year ago, scored 20 of her game-high matching 22 points in the game's final 20 minutes to lead the Huskers. The 5-9 point guard from Covington, Wash., scored the Huskers' final five points of the first half to send NU to the locker room with a 35-22 halftime lead.
In the second half, Moore carried Nebraska during a crucial seven-minute stretch after USC's Ashley Corral hit a three-pointer to trim the Husker lead to 44-38 with 10:53 left. It was the closest the Trojans had trimmed the margin since 18-12 with 10:38 left in the first.
Moore refused to allow USC any closer, scoring 10 points, dishing out two assists and snagging one steal during the seven-minute second-half stretch to give the Huskers their biggest lead of the night at 62-42 with 3:56 to play.
"I thought Lindsey played great basketball, especially during that big stretch we had in the second half," Nebraska Coach Connie Yori said. "She just made play, after play, after play. For those of you who didn't get to see her last year, she did the same thing. She had a great season for us last year. She did everything in her power, but we just weren't good enough to win many games. I feel great for her, because I think we've got some more around her to work with this year."
The lead grew to 23 points at 67-44 with 1:21 left after a pair of free throws from Adrianna Maurer. By that time, Moore and Hooper had already exited the game to standing ovations from the revved up Husker crowd.
While Moore carried Nebraska in crunch time, Hooper powered the Huskers to their early lead. The 6-2 sophomore forward from Alliance, Neb., who earned All-Big 12 Freshman honors a year ago, finished with 22 points and a career-high matching 13 rebounds.
Hooper dominated the paint in the first half with 16 points and seven rebounds in 15 first-half minutes. In fact, Hooper had nine points by the first media timeout of the game after USC had already spent two early timeouts trying to slow down NU's 11-2 start to open the game. By the 9:27 mark in the half, after getting rest for several minutes, Hooper hit double figures on a pair of free throws. Her three-point play with 6:40 left gave NU's its biggest lead at the time at 28-15.
For Hooper, it was her second straight double-double and 20-point scoring performance and her fifth career double-double.
Hooper's huge rebounding night helped the Huskers build a monstrous 66-40 edge on the boards, including 24 offensive rebounds. It was not only Nebraska's highest rebounding total in the Connie Yori-era, it was the highest total ever against a Division I opponent and the biggest mark in more than 30 years. It was the third-best total overall, trailing only 73 boards against Nebraska-Omaha on Dec. 19, 1980, and 68 rebounds against Wayne State on Jan. 28, 1978.
"The number that really jumps out at me is the 66 rebounds," Yori said. "I would never have guessed we would get 66 rebounds for as young as we are and as talented and athletic as USC is. That is a great number, and I think it shows how hard we played and the potential we have."
Hooper was not alone in producing double figures on the glass as true freshmen forwards Hailie Sample and Emily Cady each produced career bests with 10 rebounds. Cady, a 6-2 native of Seward, Neb., added six points, one assist and a block.
Fellow freshmen and California natives Katie Simon and Tear'a Laudermill added five points apiece to help the Huskers in a defensive-oriented game.
Nebraska rolled despite hitting just 22-of-62 (35.5 percent) from the field, including just 5-of-18 from the three-point range (27.8 percent). The Huskers also struggled at the free throw line, hitting just 19-of-32 at the line (59.4 percent) or the margin could have been greater.
The Huskers' stifling defense held USC to just 25.4 percent shooting (18-71), including just 3-of-20 (15 percent) from three-point range. The Trojans also connected on just 61.1 percent (11-18) of their free throws.
While the Husker pressure kept USC from getting into anything on the offensive end, the Trojans did take care of the basketball, committing just nine turnovers. NU committed 16 on the night.
Briana Gilbreath, a 2011 honorable-mention All-American, led USC with 18 points, but was the only Trojan in double figures.
The Huskers conclude their season-opening four-game home stand by taking on Savannah State on Monday, Nov. 21. Tip-off between Nebraska and the Lady Tigers is set for 7:05 p.m. at the Devaney Center.
Tickets are available now at Huskers.com or during regular business hours on Monday at the Nebraska Athletic Ticket Office at 1-800-8-BIG-RED. Tickets are also available the night of the game at the Devaney Center, beginning 90 minutes prior to tip-off.