More Nebraskans getting on line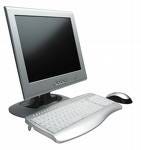 If you're reading this right now you're in the majority of Nebraskans who have internet access. That's according to a new survey.
A new survey suggests more than three-quarters of all Nebraska households have Internet service, and most of those homes have a faster broadband connection.
About 81 percent of the people who responded to the survey said they had Internet service. The University of Nebraska-Lincoln mail-in survey went to 6,200 households and 2,900 responded.
The survey was designed to help identify underserved areas of the state. Having Internet access at home is more common in the state's largest cities. About 87 percent of the people living in Lincoln and Omaha who answered the survey have Internet access. That compares with 62 percent of the people elsewhere in the state. About 54 percent of homes with annual incomes less than $20,000 had Internet access.
Enter your comments below.