More than one hundred water restriction violations for Monday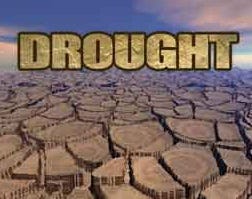 By: Ashley Harding
aharding@klkntv.com
It's a busy start to the week for Lincoln Police as they comb the streets, knocking on doors, finding out who is following the rules and who isn't.
"I was wondering if the police would stop by and sure enough they did. I don't know if somebody called them. I'm sure they did, people drive by here," said Lincoln resident, Dana Arndt.
Arndt says his sprinklers are run through a private well operated by his homeowner's association, and even though he's one of the few exceptions to the "no Monday watering rule," Lincoln Police say at least one hundred violations have been reported so far for the day.
The first violation is a verbal warning. The second could end in a fine or jail time.
"We haven't had restrictions for ten years and prior to that, we hadn't had any restrictions since 1974. It's a very unusual event and we hope it rains soon," said Jerry Obrist with LES.
Lincoln Police want you to know that once you get that first verbal warning, your address is called into police dispatch. If you violate the rule again, they will know you've already been warned and you could get fined.
A few exceptions to the rule are golf courses, ball fields, car washes, nurseries and those who have private wells. A lot of people realize the drought situation is bad and hope more people get on board.
Lincoln Police also say if you have a neighbor who is watering on the wrong day, it's a good idea to talk to them first before calling police.