UPDATE: Morning fire damages home, vehicles in SW Lincoln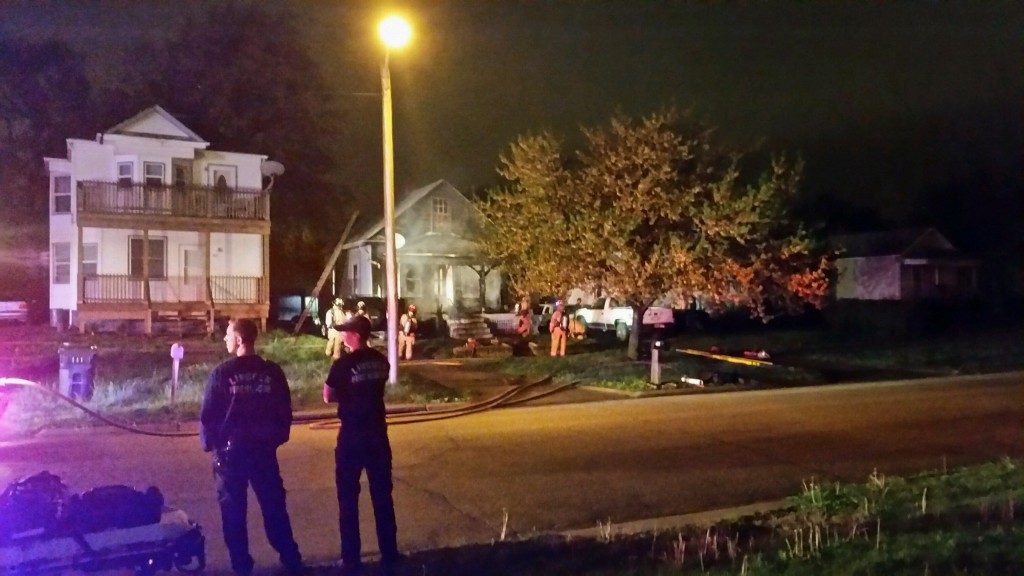 Posted by: Marlenia Thornton
mthornton@klkntv.com
"I actually woke up around 4 'o clock to hearing cracking sounds at the window," Resident Joseph Cotton said.
That was the sound one Lincoln Resident woke up to early Monday morning in southwest Lincoln.
That's when Joseph Cotton noticed fire on the front porch of this home near 1st and F street.
So, he woke up his girlfriend to get her out.
He also wanted to grab his car keys hoping to move it fearing it would add to the flames.
"I couldn't get the keys because the fire was too hot at the front door. I just darted out the back door and got out," Cotton said.
So, Cotton called 911 and firefighters arrived shortly after.
They saw the whole front part of the house was on fire and that it extended up the wall even breaking some windows.
Crews were able to knock it down within 15 minutes.
Battalion Chief Leo Benes said smoke alarms in the house helped the escape quickly.
"Without smoke detectors in this, it could've been a serious situation because it appears at this time it was a very hot, very fast moving fire, so time was of the essence, so the sooner they were notified, the better," Lincoln Fire and Rescue Battalion Chief Leo Benes said.
There was some smoke and heat damage to the home as well as two cars.
Fire investigators said the couple won't be able to stay there for a while.
"That's my worst fear to see how much damage is actually in there, but hopefully we can get back in there later today…some time," Cotton said.
Fire investigators said there is about $100,000 in damage.
The cause is still under investigation.
______________________________________________________________________________________________________
Posted By: Channel 8 Eyewitness News
8@klkntv.com
Fire crews responded to the scene of a house fire near S. 1st and W. F Streets around 4:15 this morning.
Police shut down the area, including all railroad traffic.
Firefighters say there's damage to the interior and exterior of the home, as well as damage to 4 vehicles.
Two people in the home got out of the house with only minor injuries.
The cause of the fire is unknown at this time.