Most Iowa, Nebraska customers are power back, utilities say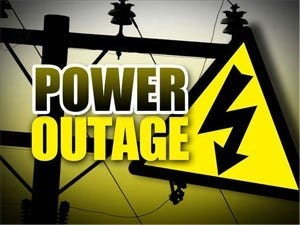 Channel 8 Eyewitness News
8@klkntv.com
Utility companies have restored power to most of their Iowa and Nebraska customers following the wet, windy weather on Christmas.
The National Weather Service says gusts of 70 mph were recorded Sunday night at the Norfolk and Wayne airports in Nebraska, and gusts exceeding 60 mph cut power to more than 4,300 customers in the Sioux City, Iowa, area.
MidAmerican Energy in Des Moines said Monday morning that fewer than 200 customers were still without power. Nebraska Public Power District says nearly 5,400 retail customers lost power because of the weather but all but a couple dozen remain without electricity.
In Nebraska, nearly an inch of rain was recorded in Fremont and Lincoln over the past 24 hours. In Iowa, more than eight-tenths of an inch fell in Council Bluffs.