Motivational Monday Tip: More Fruits and Vegetables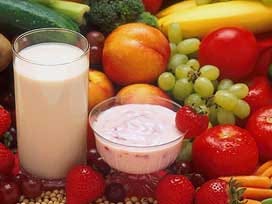 By: Ashley Harding
aharding@klkntv.com
It's week number four for our Healthy Kids program, and for this Motivational Monday tip, we're challenging you to eat more fruits and vegetables.
If you're in the market for some healthy foods to incorporate into your family's diet, you can't really go wrong with fresh fruits and vegetables.
"They've got most of the vitamins you really need. The best source isn't a pill, it's fruits and vegetables. Vitamin A, there's plenty just in carrots. So why take a supplement when you can just eat a carrot?" asked Dr. Bob Rauner with Partnership for a Healthy Lincoln.
Some doctors say fruit is often the easier sell. They're sweeter and to some, they just taste better. But they do have their downsides. Not all fruits are in season when you want to buy them and they can spoil if you wait too long to chow down.
Some nutritionists say washing and cutting them up can make the difference. "You know, if I get a bag of grapes and it's still in the bag, not washed, it tends to sit there. But as soon as you wash it, put it in a little Tupperware container, it's gone within the day sometimes," said Dr. Rauner.
Of course we can't deny it, vegetables can be a hard sell with the little ones. When this happens, getting them involved in the preparation process can work like a charm. If this doesn't work, don't give up. "The magic's in, most people would say 5 to 7 tries before the kid gets accommodated. There's a lot of things that are acquired tastes," said Dr. Rauner.