Motocross track opening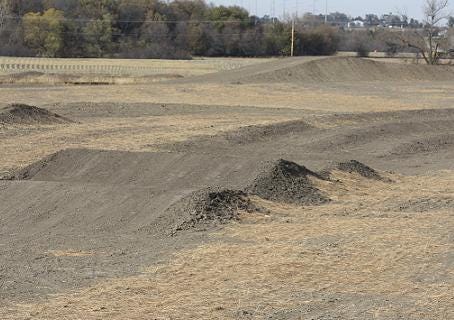 By: Newsroom
8@klkntv.com
After several long years, a much anticipated motocross track will open Saturday in Lincoln.
A grand opening is planned at the Abbott Sports Complex in Northeast Lincoln Saturday morning at 10 a.m. Motocross is a form of cross- country motorcycle racing.
Open riding for the public will take place from 10:00a.m. to 6:00 p.m. Saturday and Sunday free of charge. It will be open six days a week through October, but will be closed on Tuesdays.
The motocross track is a joint venture between the private Abbott Sports Complex and government entities. It had been originally scheduled to open last year, but hit some roadblocks such as bad weather during construction season and the discovery of possible artifacts. After a four-month investigation, the track was cleared to open. Nearby neighbors were also concerned about noise levels from the track. Supporters say the track will bring more money to the city because the track can host competitions drawing racers from across the country.
For more information about hours of operation, log onto the Abbott Sports Complex website:
www.abbottsports.com