Motorcycle accident at Memorial Stadium sends two to hospital.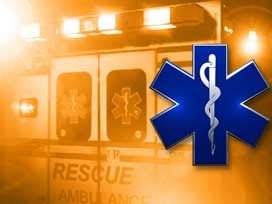 By: Newsroom
LINCOLN- A couple of motorcycle riders are recovering after their bike crashes into a tree near UNL's Memorial Stadium.
Cries of pain could be heard as emergency crews prepared the couple to be taken to Bryan LGH West.
UNL Police say the accident happened a little after midnight Wednesday morning.
A man and a woman were riding on a motorcycle when it smashed into a tree on Stadium Drive right by the Memorial Stadium steps.
The motorcycle the couple was on is a dirt bike style, which authorities say, is not street legal.
Officers say the injuries from the crash are most likely not life threatening.
The investigation into the cause of the crash continues.