Motorcycle Accident Sends Two To The Hospital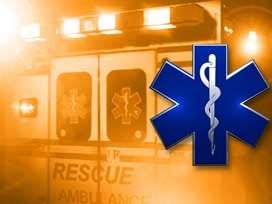 An accident in North Lincoln that had several blocks closed near West Mathis and West Huntington avenue.
Two people have been taken to the hospital after their motorcycle collided with a car.
It happened at the intersection of northwest 48th and Adams around 2:30 Saturday afternoon. No names have been released as the investigation is ongoing.
Lincoln Police Sergeant Teresa Hruza says the car was crossing NorthWest 48th from West Adams when the motorcycle struck the car's driver's side.
The two people in the car were uninjured, however, the people on the motorcycle were thrown off. Hruza says, "the LPD is currently investigating a two vehicle accident involving a motorcycle and a car. Two people involved in the accident on the motorcycle, passenger and driver, are at the hospital being treated right now, its serious obviously."
Lincoln Police Captain Michon Morrow confirms the male motorcyclist is in serious condition while the female is in critical condition. Morrow says the 16–year–old driver of the vehicle has been released and no citations have been issued at this point.
The speed limit on NorthWest 48th is 45 miles per hour and there is a stop sign for drivers on West Adams street. Morrow says NorthWest 48th reopened just after 6 PM this evening.