Motorcycle Group Toy Drive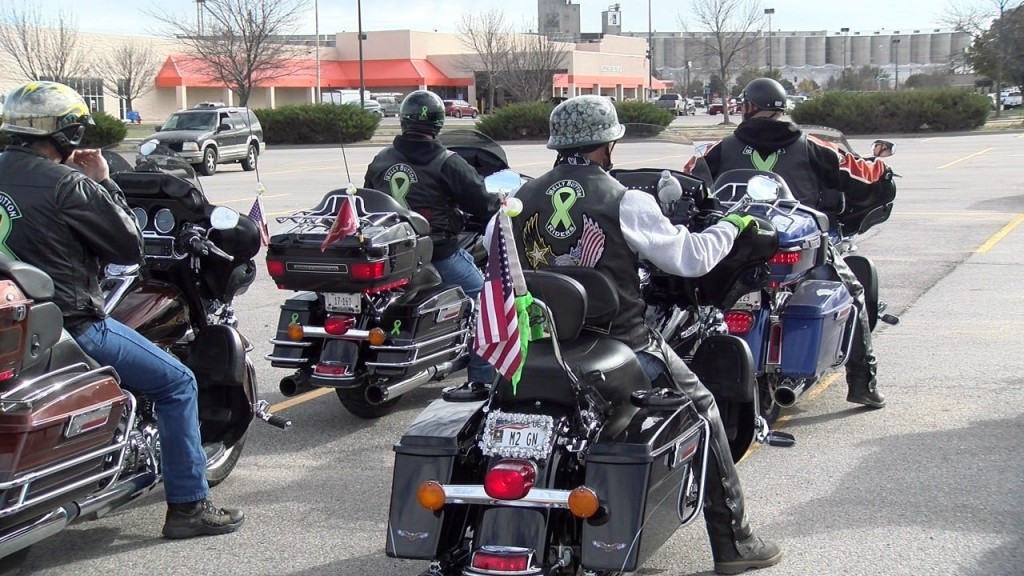 This group of bikers might look big and burly they've got a big heart for kids in need.
The Nebraska Riders hosted one of the biggest biker toy drives of the year.
About three dozen of them rode down O street to 27th and ended at the Shopko at 27th and Highway 2 where they met workers from The Center For People In Need to drop off toys.
Glenn Shriner, organizer of the rider, said this event meant a lot to the riders, "Anytime you bring up children to bikers they've got a soft spot for them…behind all this leather and bikes there's a lot of great people most of these guys are fathers just like the rest of us."
The toys will be used as part of the Center For People In Need's annual Toyland Event.
Ashton Juarez, who works at the center said they except to serve around 4,500 this holiday season so the toys donated by the riders are appreciated so no child goes without a Christmas.
"Just being able to give them every opportunity to feel as normal as possible to be able to go to school and tell their friends this is what I got for Christmas too," Juarez said.
Two barrels were overflowing with toys donated by the riders.
For one rider the toy drive hit close to home.
"There's been times I've been down and out and needed help, so it was nice to be able to give my kids a Christmas when I necessarily wasn't able to at the time so I give back to these kinds of things," Tyler Stahr.
The group has done toy drives before, but this is the first time they all rode down together to drop the toys off.