Multi-vehicle Crash at Highway 77 & Pioneers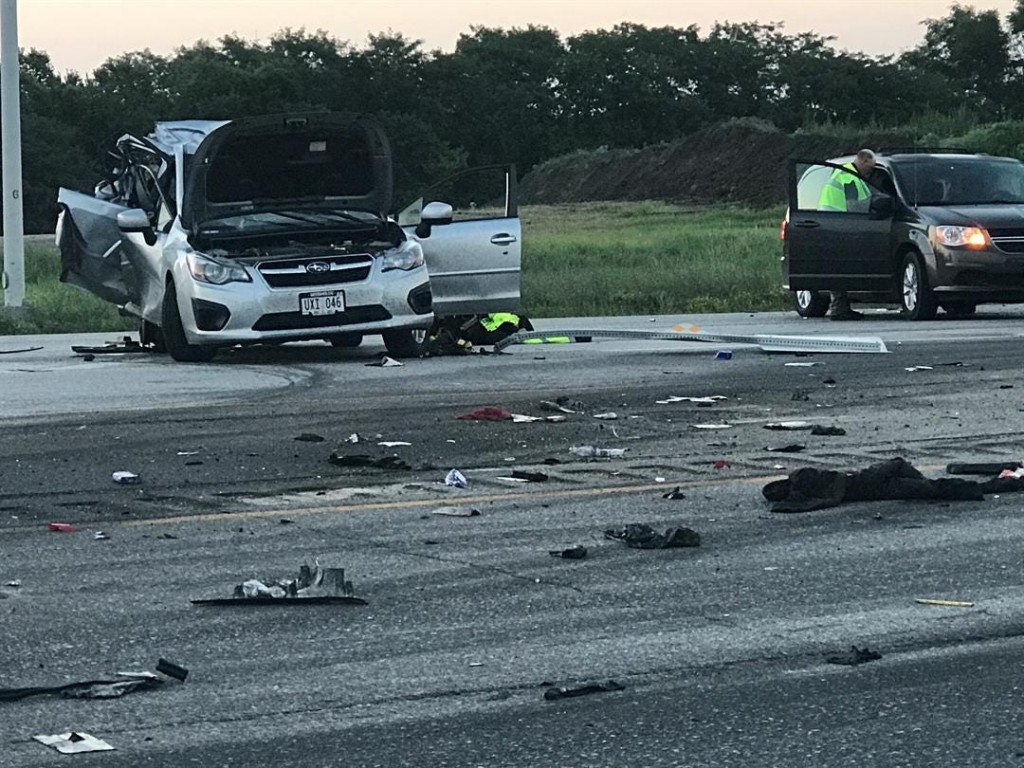 Posted By: Channel 8 Eyewitness News
8@klkntv.com
UPDATE: The Lancaster Co. Sheriff's Office says a major crash at Hwy 77 and Pioneers happened when a southbound UPS semi-trailer rear-ended another semi, sending both trucks into oncoming traffic. Two other northbound vehicles were hit.
Luckily, there weren't any serious injuries.
"When a semi tractor trailer was involved you're talking about a lot of weight and a large vehicle striking other vehicles and I'm thankful nobody was seriously injured," said Sheriff Terry Wagner.
Investigation into the crash is ongoing.
---
Multiple agencies are responding to a multi-vehicle crash at Highway 77 and Pioneers.
The Lancaster County Sheriff's Office, The Nebraska State Patrol, Lincoln Fire and Rescue, as well as Southwest Rural Fire and Rescue have all responded. The call came in just before 6 a.m. that a semi trailer had struck three vehicles near the intersection.
One person was trapped and later freed by firefighters before being taken to the hospital.
Highway 77 is closed from Van Dorn to Old Cheney.
This is a developing story and we'll continue to bring you more details when they are made available.