Multiple tornadoes leave Nebraska residents cleaning up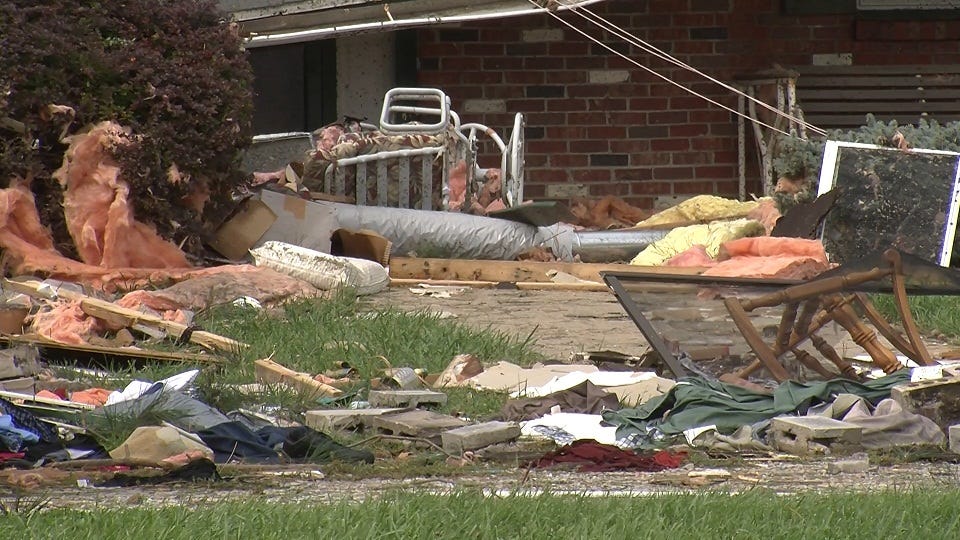 By: Lauren Fabrizi
lfabrizi@klkntv.com
Residents in north and southeast Nebraska continue to clean up after several tornadoes ripped through parts of the state this weekend.
The National Weather Service has confirmed the tornado that struck Wayne, Neb., Friday night was an EF-4, with winds peaking at 170 mph.
Now, parts of the city are left in ruins.
The National Weather Service said areas of significant destruction include the Industrial Park area on the east side of the city, and the Wayne Municipal Airport.
Fifteen people were injured, but there were no fatalities.
"You never think it's going to be you, and it was us this time," Traci Krusemark of Wayne said. "I'm just thankful that my family is safe."
Thursday night, another tornado – confirmed by the National Weather Service as an EF-2 – ripped through parts of Hickman and Bennet in southeast Nebraska. Those winds peaked at 120 mph.
"Shutters started to fly, trees, limbs," Sam Kaplan of Hickman said. "It sounded like all hell was breaking loose basically."
Residents were left with no power, no water, and in some cases, no roofs over their heads.
"It's an emotional roller coaster but yet I got to keep my head on straight because there's nothing I could have done about the storm," Kirk Jensen of Bennet said. "All I can do is help my family, try to do what we can, pick up the pieces."
According to the National Weather Service, this is only the 6th time since 1950 that a tornado as strong as the one that hit Wayne has hit the U.S. in October.
Wayne's mayor said the storm has caused millions of dollars in damage, and said the rebuilding process will be a slow one.
"Everyone will come back stronger than they were yesterday morning," Mayor Ken Chamberlain said. "That's just the way we are."