Mumps cases reported in Columbus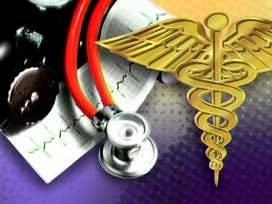 The Nebraska Department of Health and Human Services has received 20 reports of confirmed or probable cases of mumps connected to an event in Columbus, Nebraska.
So far, six cases have been lab-confirmed.
Of the confirmed or probable mumps cases, 18 have been linked to participation or attendance at an alumni basketball tournament at Columbus Scotus High School on March 26-27. The cases were reported to the agency in mid to late April.
Of the 20 reported cases, 18 are residents of Nebraska and two are residents of Colorado and Arizona, respectively. Public health authorities there have been notified.
The Iowa Department of Public Health is also experiencing a mumps outbreak, but it is unknown at this time if the Nebraska cases are related.
A health advisory was sent to health care providers in Nebraska asking them to be on the lookout for cases of mumps and to contact their local health department about suspected cases.
The first case patient in the Nebraska outbreak reported the onset of symptoms on March 27th, the second day of the basketball tournament. He also reported attending some of the social events associated with the tournament.
Normally, Nebraska has a handful of mumps cases every year that are sporadic and appear as isolated cases with no identifiable source or chain of transmission. In 2006, however, there was an outbreak involving 363 cases.
Mumps is a highly contagious infection of the salivary glands and is spread through coughing or sneezing or through direct contact with saliva or mucus.
It takes 12 to 25 days after exposure before symptoms develop. An affected individual is infectious from three days before to four days after symptom onset.
Symptoms of mumps usually include:
• Swollen glands under the jaw
• Fever
• Headaches

"If your glands are swollen or if you've been exposed to someone who's had mumps and you're feeling sick, you should call your health care provider," said Dr. Joann Schaefer, the state's Chief Medical Officer. "Mumps can be a nasty virus infection that lasts seven to 10 days. The measles-mumps- rubella (MMR) vaccine dramatically reduces the incidence of the disease. It doesn't completely eliminate the risk, but it's still the best way to protect yourself against mumps infection."
According to Dr. Schaefer:
• Nebraskans under the age of 30 who followed the K-12 and college entry requirements have probably been vaccinated. The law requires two doses of the mumps (MMR) vaccine before a child can enter school or college.
• Nebraskans over the age of 65 are likely to have natural immunity to the virus. Many in this age group may have gotten mumps as a child.
• However, Nebraskans 30-65 years old may not have gotten the disease or the vaccine. This age group is most at risk for catching the virus.
Antibiotics are not an option because mumps is a viral infection. Officials say the best protection against mumps infection other than vaccination is to practice good hygiene, like washing your hands, not touching your nose, eyes or mouth, and covering your cough and sneezes.