Murder Suspects Charged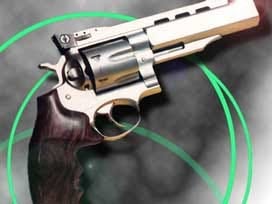 By: Megan Palera
Dwayne Greer was gunned down at a house party Sunday morning. Today, all three suspects were in court to hear the charges they're facing.
18–year–old Deanthony Love is charged with 1st degree murder. Just two days, ago Love was expected to face charges of accessory to murder. That's what his family thought he was facing too.
Love's fiancee says he had left the house party before the shooting took place and he only drove the get-away car because he was in shock and didn't know what to do.
Earlier in the week, we spoke with Dwayne Greer's family about the murder. His grandmother, Delores Campbell said, "I can't comprehend why someone would be so cruel and so mean to do something like that to him."
Love's brother, Devaughn Johnson, is now facing aiding and abetting charges. He was expected to be charged with 1st degree murder.
The third suspect, Jermain Jackman is also charged with 1st degree murder. Love's fiancee didn't want her name used, but she told us love was shot in the heart just over a year ago and is know having flashbacks of that night when he looks at Dwayne Greer's pictures.
She said all he can do is cry.