Murren Learning in Transition to Nebraska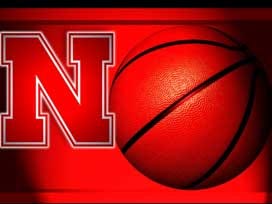 Posted by: Matt Lothrop
Wahoo's Sadie Murren put on a shooting display at Monday's NCA All-State Girl's Basketball game at Lincoln North Star High School. Matched up for most of the night with future Kansas State Wildcat Briana Craig (Lincoln Northeast), Murren scored a team high 16 points.
The game provided a bit of a break from Murren's summer routine. The future Husker has spent the summer taking classes at UNL and practicing with her future teammates, several of whom were in attendance.
"It's a lot different, a lot higher tempo," Murren said Monday after an 88-71 defeat to the Blue All-Stars. "We play pick-up two or three times a week and they're bigger and stronger than high school players."
As a senior at Wahoo, Murren averaged 17.6 points and 3.4 assists a game. She had committed to Green Bay, but after a coaching move, Murren was granted release from her scholarship and joined the Huskers.
Despite joining the team late in the recruiting process, Murren feels right at home thanks to some familiarity on the Huskers. Murren teamed up with current Husker Emily Cady on the Cornhusker Shooting Stars.
"I played with Emily (Cady) before in the summer and that was a lot of fun," Murren said. "So just playing with Emily, Jordan (Hooper), Lindsey (Moore), all the other girls on the team is just going to be a great thing for us."
Murren says the Nebraska coaches have talked to her about some playing time as a freshman. She'll more than likely be a role player who comes in as a shooter.
Until that playing time comes, the 5'7″ guard is soaking in as much knowledge as possible.
"My parents and my coach have just told me to watch Lindsey (Moore), watch what she does," Murren said. "That's what you want to be like. I mean just watching every thing she does. She's a great player and to be behind her and learn from her, I feel honored."