NABC Names Creighton's Doug McDermott National Player of Year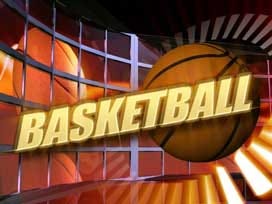 Posted By: Sports
NABC Names Creighton's Doug McDermott National Player of Year
OMAHA, Neb. — The National Association of Basketball Coaches (NABC) has selected Creighton senior Doug McDermott as its National Player of the Year. The recognition comes just one week after McDermott became the 12th man in NABC history to be named a First Team All-American three times.
Last Wednesday, McDermott joined Ralph Beard, Tom Gola, Oscar Robertson, Jerry Lucas, Lew Alcindor, Pete Maravich, Bill Walton, David Thompson, Ralph Sampson, Patrick Ewing and Tyler Hansbrough as the only three-time first team picks from the NABC. The awards date back to 1946-47.
McDermott leads the nation in scoring (26.7 ppg.) and points (934) while also ranking second in field goals made (330) and ninth in three-point percentage (.449) through games of April 1st. He scored a career-high 45 points on Senior Night on March 8th to become the eighth man in NCAA history to surpass 3,000 carer points, eventually finishing fifth all-time in scoring with 3,150 career points.
The NABC is the eighth different organization to honor McDermott as its National Player of the Year this season, joining CBSSports.com, Sporting News, USA Today, NBCSports.com, BleacherReport.com, Basketball Times and Dick Vitale.
McDermott, along with NABC Division II Player of the Year Brandon Jefferson (Metropolitan State University) and NABC Division III Player of the Year Aaron Walton-Moss (Cabrini College) will receive their awards on Sunday, April 6, at the annual AT&T NABC Guardians of the Game Awards Show at The Music Hall at Fair Park, beginning at 6 p.m. CDT.
About the National Association of Basketball Coaches
Located in Kansas City, MO, the NABC was founded in 1927 by Phog Allen, the legendary basketball coach at the University of Kansas. Allen, a student of James Naismith, the inventor of basketball, organized coaches into this collective group to serve as Guardians of the Game. The NABC currently has nearly 5,000 members consisting primarily of university and college men's basketball coaches. All members of the NABC are expected to uphold the core values of being a Guardian of the Game by bringing attention to the positive aspects of the sport of basketball and the role coaches play in the academic and athletic lives of today's student-athletes. The four core values of being a Guardian of the Game are advocacy, leadership, service and education. Additional information about the NABC, its programs and membership, can be found at www.nabc.com.