NAIA Honors Kaczor as National Player-of-the-Week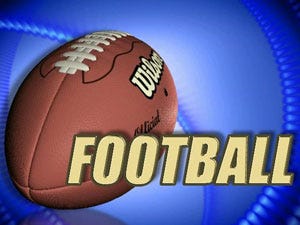 Posted by: Sports
Nebraska Wesleyan senior linebacker Brett Kaczor has been named the NAIA National Defensive Player-of-the-Week as well as the GPAC/Hauff Mid-America Sports Defensive Player-of-the-Week for his performance last Saturday (Nov. 10). It was the second time this year Kaczor has earned GPAC Defensive Player of the Week recognition.
Kaczor, a senior from Ewing, Neb., may have saved his best overall defensive performance for his final game of his career. Kaczor recorded 16 total tackles, had two interceptions, recovered two fumbles and forced a fumble in the win over Hastings College giving the Prairie Wolves their fifth consecutive victory to close the season.
In the first quarter Kaczor got his first interception on the first series of the game. Later in the quarter he recovered a fumble to setup a NWU field goal. Right before half, Kaczor got his second interception of the game and returned it 44 yards. His biggest play of the game came in the third quarter as Hastings pulled within six points and recovered a NWU fumble. On the Broncos first play, Kaczor stripped the QB of the ball and recovered the fumble to set up the eventual game-winning touchdown.
The Ewing High School product showed his overall toughness in the last two games, as he played the past two Saturday's with a sternum injury. The 210-lb middle linebacker was sidelined just one game with the major injury.
It was another big year for Kaczor as he ended the year with 94 total tackles, ranking third in the GPAC in tackles per game (10.4) and 13th overall in the NAIA in tackles. He also had 10.5 tackles-for-loss, a quarterback sack, three interceptions, two fumble recoveries and two forcedfumbles.
Kaczor finished his storied career with 253 total tackles to rank 10th all-time in Nebraska Wesleyan in tackles.
Nebraska Wesleyan finished the 2012 season with a 6-4 overall record as they won the final five games of the year.