Nancy County sheriff's deputy shoots at mountain lion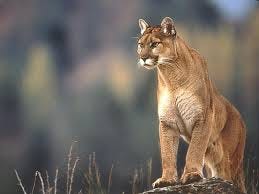 Posted By: Channel 8 Eyewitness News
8@klkntv.com
FULLERTON, Neb. (AP) _ A sheriff's deputy has shot at a mountain lion found in the front yard of an east-central Nebraska residence.
A resident on the west side of Fullerton reported the big cat around 9:30 a.m. Sunday. A Nance County deputy sent to investigate found the mountain lion resting in the yard. The deputy reported that the animal began pacing the yard and went toward the resident and the deputy. That's when the deputy fired.
Chief Deputy Ben Bakewell says it hasn't been confirmed that the mountain lion was hit before running away. Bakewell says the deputy shot because the animal poses a threat to the town's residents. Bakewell says the resident had noticed mountain lion tracks on the property for a few days.
Courtesy: The Grand Island Independent