National pancake day across the country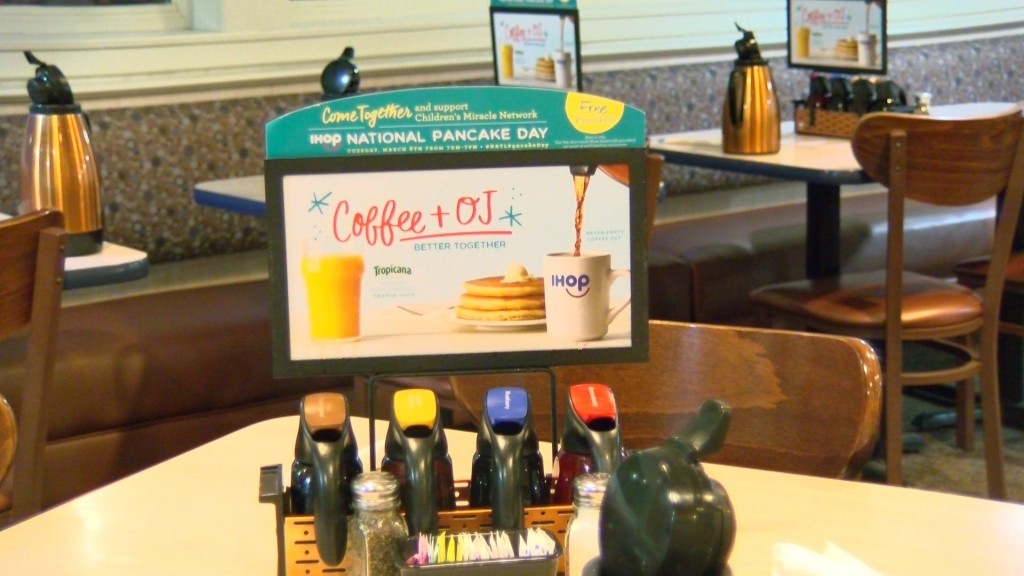 Posted by: Fahima Paghmani
If you stop into I-Hop today, you could chow down on a free short stack of buttermilk pancakes in honor of National Pancake Day.
The offer runs from 7 a.m. to 7 p.m.
Guests will be asked to make a donation to the Children's Miracle Network Hospitals. The hospitals treat kids with trauma, diabetes, cancer and other medical related issues.
The restaurant chain has raised almost $20 million since it started the national day of celebration for the original pancake back in 2006.
Since then, I-Hop has raised funds for 121 children's hospitals.
Different locations have certain money goals they want to hit, and the I-Hop at 27th and Superior hopes to raise at least $3,000.