NE Attorney General refutes Goss' study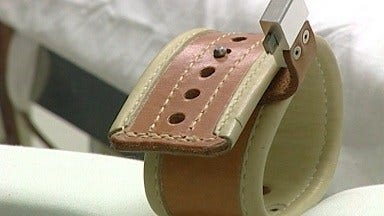 Posted by: Abigail Wood
awood@klkntv.com
Back in August, Creighton University Economist Ernie Goss released a study saying the death penalty would cost Nebraskans $14 million dollars a year. Wednesday, Nebraska Attorney General Doug Peterson put out his own report, saying Goss' study has concerning holes.
"It was important for us to show the different factual assumptions that were made in the analysis are wrong," Peterson explained. "They're assumptions made in other states; it's not true to Nebraska. So we looked back at the last 10 death penalty trials and were able to provide more accurate information and address the falsehoods in the report."
The attorney general highlighted six of Goss' claims that he says are false. For example, Goss says the cost of death penalty appeals is higher than other criminal appeals. The attorney general's office says that's not the case, and that death penalty appeals are only a tiny part of their work.
"We have 65 lawyers in this office," he said. "Nine of those lawyers are dedicated to this work, and less than one percent of their work is associated with death penalty cases."
The attorney general says Goss relied too heavily on information from outside Nebraska, applying information from states with as many as 700 inmates on death row to Nebraska, where we only have 10. He wants voters to be informed.
"Whether they choose to vote for or against the death penalty, we can't influence that," Peterson said. "But what we can influence in the attorney general's office is to give them accurate information. And when we saw this report we were very concerned that they were getting grossly overstated, inaccurate information."
State Senator Kate Bolz came to Goss' defense, saying she still stands by nationwide cost studies she says show the death penalty is more expensive. She cites more than 40 appeals available only to death row cases, the extra cost of separate housing for death row inmates, and a three-part trial instead of one.
"I've looked at it from the eyes of an appropriator who has been doing state fiscal work for the last four years, and I'm convinced," Bolz said. "It's an in-depth study, it's based on models from other states. It's looking at costs that are in some ways specific to Nebraska, and so I think any additional analysis would be duplicative."
One more thing. The fiscal note on last year's bill repealing the death penalty said there is little to no impact either way.
Here's the new report, if you want to see for yourself.