UPDATE: Neb. National Guard Museum moving to Seward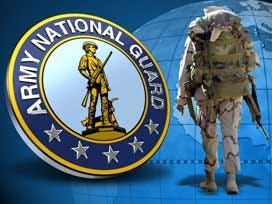 Posted By: KLKN Newsroom
8@klkntv.com
After nearly four decades, the Nebraska National Guard's state museum is moving to a new home.
Beginning next month, the armory in Seward will begin its transformation to become the new location. The armory has served as the Guard's primary training center for Seward–based soldiers since the 50s. But by Summer 2015, it will be a site for the National Guard's vehicles, historical artifacts and displays.
"We've considered the museum a valuable piece, a valuable way for us to tell our stories and our organization," Maj. Gen. Daryl Bohac said.
The project is expected to take a couple of years to complete and will be broken down into three phases.
"Phase one has started already which is about $250,000 which is to rehab the lower level of this armory for storage and maintenance areas to receive the collection from Lincoln," Col. Byron Diamond said.
Phases two and three will be to complete the upper level of the building and create a vehicle and aircraft park outside.
Right now, the building is used as a training center by members of the Guard's Detachment 2, 165th Quartermaster. They specialize in rigging parachutes for personnel and cargo drops and will be moved to a new facility in Mead, which will soon have a parachute rigging facility.
Officials believe the new museum in Nebraska's 4th of July City will provide an educational opportunity that will be free and open to the public.
"The museum is really going to be a very extensive collection, a very good collection, one that people are going to want to get off the interstate to see," Jerry Meyer, President of the Nebraska National Guard Historical Association said.
Officials say they expect the major renovations to be done by late June of 2015 and are planning a grand reopening that year on July 4th.