NEB BOWLING: Huskers Second After First Day of Mid-Winter Invitational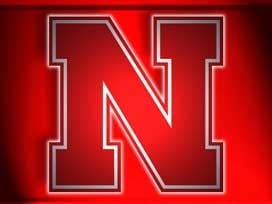 Posted By: Sports
sports@klkntv.com
Courtesy: UNL Media Relations
Jonesboro, Ark. – The third-ranked Nebraska bowling team went 4-0 in five sets of five-game Baker matches (one bye) and sits in second place after the first day of competition at the Mid-Winter Invitational at Hijinx Family Entertainment Center in Jonesboro, Ark.
The Cornhuskers posted a pinfall of 4,957, just behind No. 4 McKendree's score of 4,999. No. 5 Stephen F. Austin was third with a score of 4,954, while top-ranked Arkansas State (4,847) and No. 8 Central Missouri (4,683) rounded out the top five in the field which includes 17 teams, ten of which are ranked in the latest NTCA Top 25 poll, including eight of the top ten teams.
NU began the day with a bye and fired a score of 976. Following the bye, the Huskers defeated Alabama State by a score of 963-793.
In their next match, the Huskers defeated Arkansas State in a high-scoring contest, 1,039-946.
The Huskers defeated Jackson State, 921-832, before closing the day with a 1,058-934 win over Louisiana Tech.
The Huskers will return to action Saturday morning for five traditional team matches, with their first match against Maryland-Eastern Shore beginning at 9:30 a.m. Combined results from Friday and Saturday will determine the seeding for Sunday's bracket-play championship tournament, in which each team will play three rounds of best-of-seven Baker matches, beginning at 8:30 a.m.
Mid-Winter Invitational Standings (Pinfall)
McKendree (4,999)

Nebraska (4,957)

Stephen F. Austin (4,954)

Arkansas State (4,847)

Central Missouri (4,683)

Vanderbilt (4,633)

Maryland-Eastern Shore (4,620)

UAB (4,615)

Maryville (4,370)

Monmouth (4,306)

Valparaiso (4,293)

Lincoln Memorial (4,219)

Jackson State (4,204)

Louisiana Tech (4,179)

Drury (4,114)

Alabama State (4,045)

Lincoln (Mo.) (3,741)