NEB BOWLING: Huskers Seeded Fourth in Bracket Round at NCAA Championship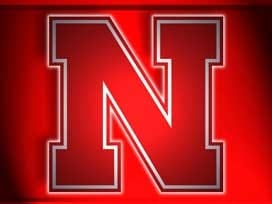 Posted By: Sports
sports@klkntv.com
Courtesy: UNL Media Relations
Baton Rouge, La. – Nebraska won its final two Qualifying Round matches on Friday to clinch the No. 4 seed for the Bracket Round at the National Collegiate Bowling Championship at the Raising Cane's River Center in Baton Rouge, La. NU will face fifth-seeded Fairleigh Dickinson at 3:30 p.m. Friday.

The Cornhuskers closed the Qualifying Round with a record of 4-3 record, knocking down a total of 6,988 pins for an average of 998.3. McKendree was the top seed with a record of 6-1, while Vanderbilt grabbed the second seed with a record of 5-2. Stephen F. Austin tied Nebraska's 4-3 record, but SFA gained the third seed after winning a head-to-head tiebreaker as the Ladyjacks defeated the Huskers on Thursday.
Kelly Belzeski finished first in the individual standings in the Qualifying Round, leading the field with an average of 217.6 through seven games. Raquel Orozco finished 13th with an average of 207.4 in five games.
The Huskers began the day with a 913-852 win over Fairleigh Dickinson. Orozco led the Huskers with a score of 204.
NU closed the Qualifying Round with a 1,079-952 victory over McKendree, as Julia Bond led the way with a score of 246, while Orozco scored a 226 and Belzeski posted a 224.
The winner of Nebraska's match against Fairleigh Dickinson will move on to play the winner of the McKendree-Sam Houston State match at 5:10 p.m. Friday. Rounds 3-5 will begin at 8:30 a.m. on Saturday, with the championship match at 5:30 p.m. on Saturday evening. The final will air live on ESPNU and Watch ESPN, while the Qualifying and Bracket Rounds will be streamed live on NCAA.com.
National Collegiate Bowling Championship
Baton Rouge, La. – Raising Cane's River Center
Overall Standings (Record)
1. McKendree (6-1)
2. Vanderbilt (5-2)
3. Stephen F. Austin (4-3)
4. Nebraska (4-3)
5. Nebraska (2-3)
6. Arkansas State (3-4)
7. Maryland Eastern Shore (2-5)
8. Sam Houston State (1-6)
Thursday, April 13 – Qualifying Round: Block 1 (Five Traditional Matches – 2-3 Record)
1. #1 Nebraska 914, #8 Maryland Eastern Shore 875
2. #1 Nebraska 1,174, #4 Sam Houston State 994
3. #7 Stephen F. Austin 1,082, #1 Nebraska 996
4. #3 Arkansas State 1,033, #1 Nebraska 1,018
5. #5 Vanderbilt 1,044, #1 Nebraska 921
Friday, April 14 – Qualifying Round: Block 2 (Two Traditional Matches – 2-0 Record)
1. #1 Nebraska 913, #6 Fairleigh Dickinson 852
2. #1 Nebraska 1,079, #2 McKendree 952
Huskers in the Individual Standings
1. Kelly Belzeski – 217.6
13. Raquel Orozco – 207.4 (5 games)
14. Gazmine Mason – 205.4
19. Julia Bond – 199.1
44. Meghan Straub – 181.6
50. Briana Zabierek – 162.5 (2 games)