NEB BSB: Huskers Announce 2018 Baseball Schedule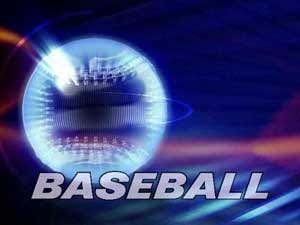 Posted By: Sports
sports@klkntv.com
Courtesy: UNL Media Relations
Head Coach Darin Erstad and the reigning Big Ten regular-season champion Nebraska baseball team announced its 2018 schedule on Friday, which includes 27 home games at Hawks Field.
Nebraska opens its season with eight neutral-site games during two trips to Arizona. NU's season opener is set for Feb. 16 at the Husker Classic in Tempe, Ariz. The teams competing at the Husker Classic are UC Riverside and Washington State. NU will play four games from Feb. 16-18, including a doubleheader on Feb. 17.
The Big Ten/Pac-12 Challenge is set for Feb. 22-25 at Surprise Stadium in Surprise, Ariz. Nebraska faces 2017 College World Series participant Oregon State on Feb. 22 and 24, and battles Utah on Feb. 23 and 25.
The Huskers visit Wichita State, March 2-4, for the first three of 21 true road games during the season. The two teams last met in 2016 at Hawks Field, with NU taking two of three from the Shockers.
March 8 marks the first home game for the Huskers in 2018, and the beginning of a nine-game home stand for the Big Red at Hawks Field. A four-game set against Cal Poly begins on March 8 and ends with a doubleheader on March 10. Nebraska then hosts Northern Colorado for the 15th consecutive season when the Huskers and Bears square off on March 13 and 14 at Hawks Field. The first home stand finishes with a three-game series against Northwestern State from March 16-18 at Hawks Field. NU has faced the Demons on three occasions, with the previous meetings taking place in 2000, 2001 and 2004.
Nebraska visits Oral Roberts for a two-game set, March 20-21, before returning home to begin Big Ten play against Minnesota at Hawks Field, March 23-25. The Golden Gophers, who finished third in the conference last season, took home the regular-season title in 2016. The Huskers won two of three over Minnesota on the road last year. In 2018, Nebraska has 24 conference games and 32 non-conference games scheduled.
The Huskers will face intrastate rival Creighton three times during the 2018 campaign, with the first meeting set for March 27 at TD Ameritrade Park in Omaha, Neb. The Huskers host the Bluejays on April 24 at Hawks Field before wrapping up the season series on May 8 in Omaha. NU also has a season series with the Omaha Mavericks. The first matchup is scheduled for April 3 at Werner Park in Omaha, Neb., before NU hosts the Mavericks on April 18 at Hawks Field.
Nebraska's road conference slate commences March 30-April 1 at Ohio State. After playing 18 games in March, the Huskers have 20 games in April. Nebraska also visits Michigan State (April 6-8), Rutgers (April 20-22) and Illinois (May 17-19) during conference play.
The Huskers have two midweek games scheduled against former conference foe Kansas State in April. NU travels to Manhattan, Kan., on April 10, before hosting the Wildcats on April 17. Nebraska ends the month of April with a three-game series against Nevada, set for April 26-28. The Huskers and Wolfpack previously met in 1986, 1987, 1992 and 1994.
In addition to the Minnesota series at home, NU will host three additional Big Ten series at Hawks Field. 2017 NCAA Tournament qualifiers Iowa (April 13-15), Maryland (May 4-6) and Indiana (May 11-13) come to Hawks Field during the 2018 season. The Hawkeyes, who also visited Lincoln last season, captured the 2017 Big Ten Tournament crown.
The Big Ten Tournament is scheduled for May 23-27 at TD Ameritrade Park in Omaha, Neb. The Huskers have qualified for the Big Ten Tournament during each of the last six seasons since NU joined the conference before the 2012 campaign. Nebraska took runner-up honors at the Big Ten Tournament in 2013 and 2014.
In addition to capturing the Big Ten regular-season crown in 2017, the Huskers qualified for the NCAA Tournament for the third time in the last four years. Erstad, who was named Big Ten Coach of the Year, led NU to a 35-22-1 record overall, which included a 16-7-1 mark in conference play.
New season tickets for the 2018 season can be purchased starting on Saturday, Oct. 7 by visiting Huskers.com/tickets. Current season ticket holders will receive renewal information in the near future. Improvements and additional purchases will be available in January during the Seat Yourself process, which allows fans to choose their own seats at Hawks Field.
The Huskers close fall practice with the Red-White Series at Hawks Field. Game 1, consisting of six innings, is set for Friday, Oct. 13 at 6 p.m. (CT). Games 2 and 3 (five innings each) are scheduled for Monday, Oct. 16, starting at 6 p.m.