NEB BSB: Huskers Drop 9-1 Decision to No. 2 Beavers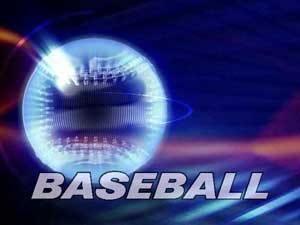 Posted By: Sports
sports@klkntv.com
Courtesy: UNL Media Relations
Surprise, Ariz. – The Nebraska baseball team (3-2) fell to No. 2 Oregon State, 9-1, in the Big Ten/Pac-12 Challenge opener at Surprise Stadium on Thursday afternoon.
Junior right-hander Matt Waldron made the start and gave up one run in 2.0 innings with a pair of strikeouts. Nebraska also saw pitching from Keegan Watson (1.0 inning), Byron Hood (1.0), Max Schreiber (1.1), Mike Waldron (1.2) and Andrew Abrahamowicz (1.0).
In the top of the first, all three Husker batters were retired. The Beavers scored one run in the bottom half of the opening frame off three consecutive hits. In the top of the second, Jesse Wilkening became NU's first baserunner when he drew a walk. He advanced to third when Jeff Athey reached on an error by the left fielder. Both runners were left on base after back-to-back strikeouts ended the inning. In the bottom of the second, Waldron picked off one runner and struck out another. Oregon State had runners at the corners, but a fielder's choice ended the inning.
NU's batters in the top of the third went 1-2-3 with one pop-out and a pair of groundouts. OSU's Nick Madrigal homered as the leadoff hitter in the bottom of the third, but left one baserunner stranded as Watson forced two groundouts before striking out the final batter.
Nebraska's first two hitters in the fourth struck out before an inning-ending groundout. Oregon State scored three runs on three hits and one error in the bottom of the fourth.
The Huskers managed their first hit of the game when Jaxon Hallmark singled up the middle in the top of the fifth. A double play ended NU's chance to score. OSU got one hit in the fifth, but a double play and groundout ended the inning.
Mojo Hagge drew a walk in the sixth, but was left on base to end the inning. The Beavers added two runs in the sixth with three hits and a walk.
In the top of the seventh, Wilkening singled and advanced to second when Athey was walked. Hallmark's single up the middle scored Wilkening to give NU its first run of the game. Back-to-back strikeouts ended the inning. Oregon State had two baserunners in the seventh, but neither scored.
Scott Schreiber laced a two-out double in the eighth, but a strikeout ended the inning. The Beavers scored twice in the eighth off one hit and one error, but left one on base. Wilkening drew a leadoff walk in the ninth, but didn't threaten to score.
The Huskers face Utah in the Big Ten/Pac-12 Challenge on Friday at 6 p.m. (CT) at Surprise Stadium.