NEB BSB: Huskers Halt Highlanders in Season Opener, 8-3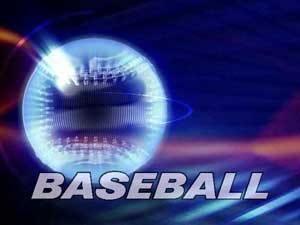 Posted By: Sports
sports@klkntv.com
Courtesy: UNL Media Relations
Box score and play-by-play attached
Link to recap: http://www.huskers.com/ViewArticle.dbml?DB_OEM_ID=100&ATCLID=211700778
Huskers Halt Highlanders in Season Opener, 8-3
Tempe, Ariz. – Leading 4-3 after six innings, the Nebraska baseball team (1-0) scored four runs in the seventh inning on its way to an 8-3 win over UC Riverside in the season opener at Tempe Diablo Stadium on Friday evening.
Senior right-hander Luis Alvarado, making his first career start, struck out a career-high nine batters in 4.2 innings. Junior righty Matt Waldron earned the win with 1.1 innings, while junior righty Robbie Palkert earned the save in 3.0 shutout innings. The Huskers had six stolen bases on the night, more than any game last season.
A trio of Huskers had three-hit performances, Scott Schreiber, Luke Roskam and Jesse Wilkening. Nebraska struck first in the fourth inning, as Schreiber singled before stealing second. He eventually scored on Wilkening's RBI single.
Alex Henwood reached first in the leadoff spot on a hit-by-pitch in the fifth inning. He advanced to second on Brison Cronenbold's sacrifice bunt. Henwood stole third before Angelo Altavilla brought him home. Altavilla and Mojo Hagge scored later in the inning to give NU 4-1 win, but the Highlanders scored two runs in the top of the sixth.
In the seventh inning, Hagge, Schreiber, Roskam and Wilkening each had hits in the first four spots for the Huskers. Hagge singled, Schreiber doubled, Roskam tripled and all three scored during the inning.
The Huskers return to action on Saturday against Washington State (1 p.m. CT) and UC Riverside (5 p.m. CT). NU's trip to Tempe ends on Sunday when the Huskers and Cougars square off at 1 p.m. (CT).