NEB BSB: Three Huskers Earn All-Region Status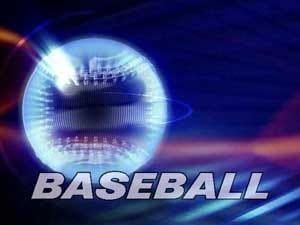 Posted By: Sports
sports@klkntv.com
Courtesy: UNL Media Relations
Link to complete All-Region Teams: https://abca.org/ABCA/Awards/All-Region/NCAA_Div_I/2018.aspx
Three Huskers Earn All-Region Status
The Nebraska baseball team produced three ABCA/Rawlings All-Midwest Region selections when the honorees for all eight regions were announced on Wednesday. Scott Schreiber and Jesse Wilkening each earned first-team accolades, while Jake Hohensee took second-team honors.
Schreiber adds this to his 2018 award haul, which includes second-team All-Big Ten status in addition to being named a finalist for the Senior CLASS Award and a semifinalist for the Golden Spikes Award. The ninth-round pick by the Houston Astros in the 2018 MLB Draft previously earned All-Region honors in 2016 when he made the second team. Schreiber batted .369 this season with 18 home runs, 79 hits, 62 runs scored and 48 RBIs in 52 games.
Wilkening, a junior who was drafted by the Philadelphia Phillies in the 14th round of the 2018 MLB Draft, collected second-team All-Big Ten accolades after leading the Huskers with a .372 batting average in 2018. A 2017 and 2018 Johnny Bench Award Watch List selection, Wilkening tallied nine home runs, 74 hits, 56 RBIs and 45 runs scored this season.
Hohensee served as Nebraska's closer during his senior campaign in 2018 and earned a spot on the NCBWA Stopper-of-the-Year Midseason Watch List. Hohensee earned a team-high 13 saves in 19 appearances out of the bullpen and went 1-0 with a 1.05 ERA. He struck out 28 batters, while only walking six in 25.2 innings of work. In 2017, Hohensee earned third-team All-Big Ten recognition.
ABCA/Rawlings All-Region first-team selections are nominated for ABCA/Rawlings All-America honors. The ABCA/Rawlings All-Americans will be announced on Saturday, June 16.
2018 ABCA/Rawlings All-Midwest Region Team
First Team: Scott Schreiber – 1B
First Team: Jesse Wilkening – DH
Second Team: Jake Hohensee – RP