Neb. farmers donate grain to help Japan recover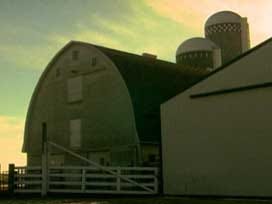 Nebraska farmers have donated grain worth more than $31,000 to help the Red Cross' relief efforts in Japan. The initial donation of 4,600 bushels of grain was coordinated by the Red Cross and the Nebraska Corn Growers Association.
Farmers can donate through the program through July 30. Lynn Chrisp is a farmer from Kenesaw and member of the state association. He says Japan is an important buyer of Nebraska agricultural products, so this is a great way for farmers to help after the devastating earthquake and tsunami struck Japan.
Renae Foster with the Central Plains Regional Chapter of the American Red Cross says the need in Japan is tremendous. Any grain donated through this program will be sold, and the money will go to the Red Cross' international relief program.