NEB FB: Huskers Prepared for Saturday's Challenge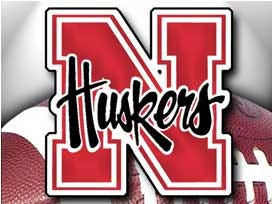 Posted By: Sports
Huskers Prepared for Saturday's Challenge
Lincoln, Neb. – The Nebraska football team held a 45-minute walkthrough on Thursday afternoon in the Hawks Championship Center in preparations for Saturday's matchup against Rutgers. Head Coach Bo Pelini spoke to the media after practice.
"We had a good week of practice," Pelini said. "I think our guys recovered pretty well. I thought we did our normal thing Sunday. We had a good Tuesday, Wednesday and just had a walkthrough to tie things up. We'll put the finishing touches on it Friday. I told our guys – it's going to happen quickly on Saturday morning. Let's get our rest tonight and get ready to go and make sure we are ready to meet the challenge."
Pelini added that tight end Cethan Carter is out for Saturday's game, and talked about wide receiver Brandon Reilly's recovery.
"He's still getting his legs underneath him a little bit," Pelini said. "But he had a good week of practice. It's good to have Brandon back and ready to go."
Pelini also said that the Huskers will continue to do what they have on the offensive line, and expressed pleasure in the rotation.
"(We) kind of go with the hot hand," Pelini said. "There were two longer drives and it was just kind of the way the game played out. Nothing has really changed on our rotation. Right now we feel good about eight, even nine guys that can play on the offensive line. We are going to rotate guys and keep them fresh. We do the same thing in practice, so it's really nothing new to our guys."
Pelini touched on the Rutgers' offense's ability to hit long passes downfield, and said the Blackshirts have been preparing for it.
"They've hit some deep shots," Pelini said. "They've hit some long balls. Some guys have blown coverage or missed coverage, or just beat guys at times. They're going to run, run, run. They are going to pound the football at you sometimes. They are going to take their shots down the field. That's where you have to be ready."
The Huskers and Scarlet Knights kick off at 11 a.m. (CT) at Memorial Stadium. The game will be televised on ESPN2.