NEB FB: Huskers Ready to Roll After Bye Week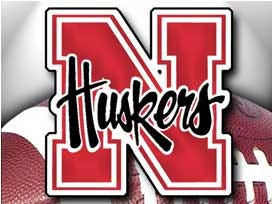 Posted By: Sports
The Nebraska football team went through a 45-minute walkthrough inside the Hawks Championship Center on Thursday in preparation for Saturday's game against Northwestern. Head Coach Bo Pelini spoke to the media after practice.
"We just finished up," Pelini said. "I think we had a good week. The kids are anxious to play. I know I am."
Pelini added that sophomore tight end Cethan Carter is out for a couple weeks, but linebacker David Santos "is good to go." Pelini also said that wide receiver Brandon Reilly is "ready to go" and talked about the other receivers as well.
"Taariq (Allen) gets a lot of reps and has been around a little bit," Pelini said. "Alonzo (Moore) is still coming. He's getting better. It comes with time and it comes with reps, and getting out there and getting a chance to do it for real. There's only so many reps to go around. They've gotten more opportunities and I think they are getting better."
The last three meetings between Northwestern and Nebraska have been decided by seven total points, including last season's Hail Mary win at Memorial Stadium. Pelini said that history suggests this one will be close.
"I'm always hoping for the best," Pelini said. "(I'm hoping) that it's not so close, but I told our guys. We have a lot of respect for this team. We better be ready for a dogfight."
Pelini added that he's "not a big fan" of bye weeks, but thought this season's came at a good time after a 5-1 start.
"Health-wise it came at a good time for us," Pelini said. "It really did."
The Huskers and Northwestern square off on Saturday at 6:30 p.m., at Ryan Field in Evanston, Ill. The game will be televised on the Big Ten Network.