NEB Football: Brown Nominated for Pair of Service Awards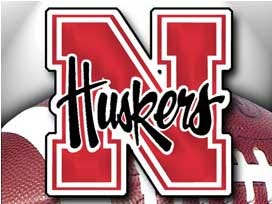 Posted By: Sports
sports@klkntv.com
Nebraska junior place-kicker Drew Brown was recognized as one of college football's biggest community champions on Wednesday, when he was nominated for two prestigious service awards, the Wuerffel Trophy and the Allstate AFCA Good Works team.
Brown was one of 88 nominees from the Football Bowl Subdivision (FBS) for the Wuerffel Trophy, known as "College Football's Premier Award for Community Service." The trophy is presented annually to the FBS player who best combines exemplary community service with athletic and academic achievement. The winner of the 2016 Wuerffel Trophy will be announced on Dec. 6 in New York City.
Brown was also one of 165 nominees – and one of 81 FBS players – for the Allstate AFCA Good Works team, which celebrates its 25th anniversary in 2016. Brown is looking to become the 14th Husker to earn the honor. The 2016 nominees uphold impressive service resumes detailing inspiring stories and the exceptional ability to balance academics with athletics, while donating their free time and energy to helping others. In honor of the 25th anniversary, Allstate and the AFCA will add three additional spots to this year's team and announce a final roster of 25 members in September, including 12 FBS players.
A native of Southlake, Texas, Brown has earned appointments to both the Brook Berringer and Tom Osborne Citizenship Teams in each of his first two seasons in recognition of his commitment to community involvement. He has participated in numerous community outreach efforts including Make-A-Wish, School is Cool Week and local hospital, school and rec center events. A supply chain management major, Brown is a two-time member of the Nebraska Scholar-Athlete Honor Roll.
On the field, Brown is coming off a 2015 season in which he made 21 field goals, the second-highest total in Nebraska history. Brown tied an NCAA record with five field goals in a half against Southern Miss last season, and he also tied for the national lead with 13 field goals of 40 yards or longer. He has made 11 consecutive field goal attempts, the fourth-longest streak in school history. Brown enters his junior season fifth all-time at Nebraska with 35 career field goals and 15th with 208 career points.