Neb. judge tosses inmate's lawsuit against lawyer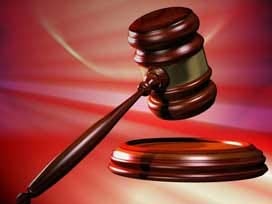 A Gage County District Court judge has dismissed a lawsuit filed by a convicted murderer against his lawyer. Beatrice radio station KWBE reports that Judge Daniel Bryan granted attorney James Mowbray's motion for dismissal.
Bryan says inmate Richard Griswold failed to state a claim for which relief could be granted. In his lawsuit, the 46-year-old Griswold claimed negligence, misrepresentation and malpractice by Mowbray. Griswold is serving time for fatally shooting 43-year-old Connie Eacret in her Beatrice home in November 2007.
It was the second time Griswold sued Mowbray. Griswold's first lawsuit was dismissed at his request, while he awaited ruling on a claim he filed against the state of Nebraska. That claim was rejected in February.