Neb. leaders express disappointment with President's plan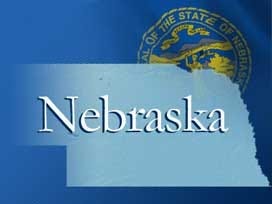 By: Megan Palera
mpalera@klkntv.com
President Barack Obama set up high-stakes clashes over guns, immigration, taxes and climate change in a State of the Union address that showcased a newly re-elected president determined to mark his legacy in spite of Republicans eager to rein him in.
Obama pushed a raft of new initiatives in his speech Tuesday night initiatives to improve preschool programs and voting, boost manufacturing and research and development, raise the minimum wage and lower energy use.
Republicans who control the House and hold enough votes to stall legislation in the Senate were quick to declare that the government helps best when it gets out of the way.
In the GOP response, Sen. Marco Rubio of Florida said more government won't help people get ahead.
Nebraska's congressional leaders are reacting with disappointment to the President's State of the Union.
The all-Republican delegation agrees improving our economy and creating jobs are necessary to help move the country forward. But as Sen. Deb Fischer said, the President's plan is not the right one.
"Instead of offering realistic ideas to cut government spending, the President focused his speech on plans to increase spending under the pretext of job creation. While agree that we must create jobs, the answer is not stimulus-style investment," Fischer said.
Sen. Mike Johanns agreed with his Republican colleague. He says Americans deserve better than what they've gotten the past four years.
"I heard program after program after program and I can't possibly imagine how the President thinks we can do those things without adding to the deficit. In many respects, it was a bit of a rallying cry for more spending, more debt and more taxation," Johanns said.
Both senators say now is the time for both sides to compromise and work together to pass a budget.