NEB MGOLF: Huskers Ready For Big Horn Invitational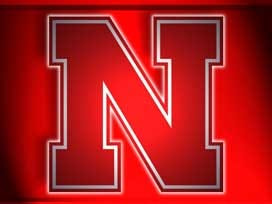 Posted By: Sports
sports@klkntv.com
Courtesy: UNL Media Relations
The Nebraska men's golf team will appear in competition this weekend as they travel to Palm Desert, Ca. for the Big Horn Invitational. Canyons Course at Big Horn Golf Club, a par-72, 7,000-yard course, will serve as host to the event. The Huskers are coming off of a two-week break in the schedule after appearing in the Desert Mountain Intercollegiate in Scottsdale, Az.
Nebraska is one of eight teams appearing in the invitational this weekend. The team will be joined by Brigham Young, Notre Dame, South Alabama, Mississippi State, Colorado, Indiana and Washington State.
Jace Guthmiller will pave the way for Nebraska, lining up in the No. 1 spot. Guthmiller has led the Huskers with the highest score five times this season. In the most recent outing Guthmiller shot an overall score of 230, placing 43rd overall. Jackson Wendling comes off of a team-high total score of 229 at the Desert Mountain Intercollegiate. The effort was enough to land Wendling in 40th place overall.
Tanner Owen and Cameron Jones will occupy the No. 3 and No. 4 spots, respectively. Owen last competed at the Wyoming Desert Intercollegiate in Palm Desert, Ca. where he shot a total score of 241 to place 132nd. Jones tied with teammate Sean Song for 58th place at the Desert Mountain Intercollegiate, both posting overall scores of 235. Song will line up this weekend in the fifth spot to round out the Huskers.
Big Horn Invitational
Friday, Mar. 23 – Saturday, Mar. 24
Palm Desert, Ca. – Canyons Course at Big Horn Golf Club
Live stats: http://bit.ly/2GeHkK3