NEB MGYM: Epperson, Stephenson Earn Individual Titles Against Hawkeyes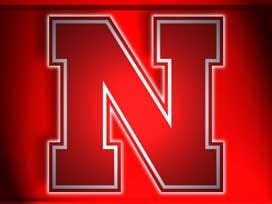 Posted By: Sports
sports@klkntv.com
Courtesy: UNL Media Relations
Iowa City, Iowa — Austin Epperson and Anton Stephenson proved their All-American status by claiming individual event titles in the Nebraska's competition against Iowa on Monday night at Carver-Hawkeye Arena. Epperson claimed the titles on floor and parallel bars, while Stephenson placed first on vault. It was Epperson's second and third titles of the season and for Stepheson, it was his sixth of the season.
Rotation 1
Nebraska started the night on pommel horse where Travis Gollott kicked off the event with a solid 13.50. Anton Stephenson added support with 13.40 and Antonio Castro posted 13.05. Kyle King added 12.70, while Jordan King pitched in 12.55. As a team, the Huskers scored 65.20.
Iowa scored 68.85 on floor to take the lead after the first rotation.
Rotation 2
NU moved to floor, where Epperson paved the way with 14.25. Connor Adamsick tied his season high with a score of 14.10. Chris Stephenson recorded 13.60 and Anton Stephenson notched 13.05. Kyle King earned 12.80. As a team, the Huskers scored 67.80.
Iowa earned 68.15 on pommel horse to remain a few points ahead of the Huskers after the second rotation.
Rotation 3
Next, the Big Red competed on vault where the team continued its successful trend by scoring a season-best 71.75. It was the third consecutive week that the Huskers improved their season-high score on the event. Anton Stephenson led the team with 14.70. Daniel Leal and Alex Magsam each posted 14.35. For Magsam, it was a season-best score. Adamsick recorded a season-high 14.25, while Andrew Zymball tied his career high (14.10) in his first week back this season.
Nebraska moved ahead of Iowa after the Hawkeyes scored 66.40 on rings.
Rotation 4
On still rings, Heath Anderson posted 13.40 and Epperson earned 13.15. Chris Stephenson notched 13.05, while Brenon Sommers and Magsam added 12.95 and 12.65, respectively. As a team, NU scored 65.20, while Iowa finished with 71.40 on vault to regain the lead.
Rotation 5
NU moved to high bar where Chris Stephenson notched 13.55 and Anton Stephenson earned 13.25. Castro added 13.05, while Leal posted 13.20. Jordan King scored 10.60, bringing the team score to 63.65.
Iowa finished with 65.70 on parallel bars and was ahead by almost seven points heading into the final rotation.
Rotation 6
Nebraska finished the night on parallel bars. Epperson scored 13.90. Anton Stephenson posted 13.60, while Chris Stephenson notched 13.10. Leal earned 13.25 and Evan Hymanson pitched in 12.55. The team finished with a score of 66.40 on the event, while Iowa scored 67.80 on high bar.
In the team results, Iowa topped Nebraska 408.300-400.000, avenging its 418.350-413.500 loss in Lincoln, Neb., on March 4.
Nebraska returns to the Bob Devaney Sports Center to face Minnesota for its last home meet of the season on March 25 at 4 p.m. It will be televised on BTN, BTN2GO and the BTN mobile app.
The competition will serve as Senior Day for Coleman Tokar and Austin Epperson. It will also be the last home meet for junior Sanjaya Roy, as he is transferring to attend graduate school after the 2017 season. The trio will be honored for their leadership and dedication to the men's gymnastics program immediately after the awards ceremony.