NEB MGYM: Huskers Head West for Cal Quad Meet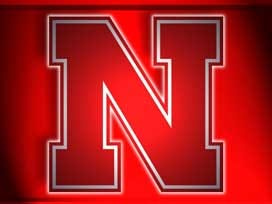 Posted By: Sports
sports@klkntv.com
Courtesy: UNL Media Relations
Weekly notes attached
Article link: http://www.huskers.com/ViewArticle.dbml?DB_OEM_ID=100&ATCLID=211462695
No. 6/7 Nebraska vs. No. 8/9 Cal, No. 2 Stanford & No. 14 Arizona State
Berkeley, Calif. | Haas Pavilion
Feb. 11, 2017 | 8:30 p.m. (CT)
TV (beginning at 9:30 p.m. CT): Pac-12 Network, Pac-12.com & Pac-12 App
Twitter Updates: @NebraskaMensGym
Huskers Head West for Cal Quad Meet
The No. 6/7 Nebraska men's gymnastics team continues a series of away meets when it heads west this weekend for a quad meet against Cal, Stanford and Arizona State University on Feb. 11 in Berkeley, Calif. The competition is set to begin at 8:30 p.m., despite being previously announced as beginning at 9:30 p.m. A live broadcast will begin on the Pac-12 Network, the Pac-12 Network App and Pac-12.com one hour after the start of the meet, at 9:30 p.m.
Scouting the Cal Golden Bears
Cal is coming off its first home loss of the season on Feb. 6. Despite jumping to almost a seven-point lead and grabbing four event titles, Cal got upset by Iowa 399.900-396.550. Cal is led by Aaron Mah, who is ranked 12th in the all-around, Gagik Gharibyan and returning All-American Yordan Aleksandrov.
The Golden Bears are 4-3 on the season, losing to Stanford twice and Iowa. Cal has defeated Washington, Arizona State, Temple and SC United.
Cal ranks eighth in the coaches poll and ninth in the weekly rankings with an average score of 401.163. Cal's best two events are high bar and floor, where the team ranks fourth and fifth, respectively.
NU has only one victory over Cal, compared to the Golden Bears' eight wins over the Huskers.
Scouting the Stanford Cardinal
Stanford is coming off wins against Air Force and Washington on Feb. 4. The Cardinal defeated Air Force by more than 14 points and beat Washington by more than 40 points. In fact, no opponent has come within 14 points of Stanford so far this season. Additionally, Stanford is one of just four teams to post a score higher than 420.00 this season, joining Oklahoma, Illinois and Ohio State.
Stanford is led by 12-time All-American Akash Modi. Modi claimed the high bar and parallel bars titles at the 2016 NCAA Championships. The senior currently ranks in the top three in the all-around (third), floor (first), pommel horse (second) and parallel bars (second). Senior Taylor Seaton and junior Robert Neff are also returning All-Americans for Stanford this season.
Stanford comes into the meet undefeated, with a 5-0 record. The Cardinal have beaten Cal twice, Washington twice and Air Force.
Stanford holds the No. 2 spot in both polls, coming only behind Oklahoma. The Cardinal are averaging a score of 420.717, including a season-high score of 423.600. The Cardinal hold the No. 1 spot in the floor rankings with an average of 71.60 and a high of 72.50.
The Huskers have never defeated Stanford. The Cardinal have a 13-0 advantage over NU, but the Huskers look to break the streak this weekend.
Scouting the Arizona State Sun Devils
Arizona State most recently placed second in a quad meet with Cal, Temple and SC United on Jan. 28, with a score of 397.400. Zach Mollett is ASU's highest ranked gymnast, holding the No. 20 spot in the pommel horse rankings.
The Sun Devils enter the competition with a 5-5 record, beating Temple twice, SC United, Springfield College and Navy. The Sun Devils have lost to Illinois, Nebraska, Penn State, Cal and Army West Point.
ASU enters the meet ranked 14th in the rankings and the coaches poll. The Sun Devils ranked highest on floor and pommel horse. Floor is ASU's best event, as the team is averaging 67.850 and ranks eighth in the rankings. On pommel horse, the Sun Devils hold the No. 9 spot.
The Huskers have an 8-1 advantage over ASU. Most recently, NU defeated the Sun Devils at the West Point Open on Jan. 13 by a score of 410.600-392.750.
Huskers in the Rankings
Nebraska's highest-ranked event as a team is vault (fourth), followed closely by parallel bars (fifth), still rings (sixth) and pommel horse (seventh). Individually, Antonio Castro holds the No. 5 spot in the pommel horse rankings, while Kyle King ranks seventh on vault.
Last Rotation:
For the third consecutive competition, junior Antonio Castro claimed an event title – this time on pommel horse with a score of 13.95 against Minnesota and the Minnesota Club Team on Saturday at Sports Pavilion. In addition, Connor Adamsick (floor) and Anton Stephenson (parallel bars) each claimed first place on their respective event. It was Adamsick's first-career event title. As a team, the Huskers placed second with a score of 396.700.
Next Routine
As a team, NU takes a few weeks off, not competing until Feb. 26 at UIC at 2 p.m. In the meantime, Chris Stephenson and Evan Hymnson will represent the Huskers at the prestigious Winter Cup on Feb. 16 and Feb. 18 in Las Vegas, Nev. Competition starts at 8 p.m. both days.
Numbers To Know
2 – Nebraska returns senior Austin Epperson and sophomore Anton Stephenson, who both earned their first All-America award at the 2016 NCAA Championships.
16 – The Big Red returns 16 letterwinners from last season, including two seniors and nine juniors.
18 – The 2017 Huskers look to make the team finals at the NCAA Championships for the first time in 18 years.
4 – Antonio Castro is looking for his fourth consecutive meet with an event title this weekend. Castro claimed two on pommel horse and one on vault so far this season.
7 – NU finished seventh overall at the 2016 NCAA Championships. It was the program's best finish since 1999.
11 –In 2016, the Huskers broke 11 school records, including total score, individual floor score and individual pommel horse record.