NEB MGYM: Huskers Host No. 1 Oklahoma in Saturday's Home Opener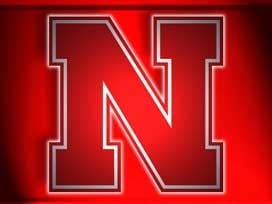 Posted By: Sports
sports@klkntv.com
Courtesy: UNL Media Relations
No. 5/7 Nebraska vs. No. 1 Oklahoma
Saturday, Jan. 21 • 6 p.m. (CT)
Lincoln, Neb. • Bob Devaney Sports Center
Live Video Streaming: www.huskers.com/liveEvents/liveEvents.dbml?SPSID=67&SPID=29&DB_LANG=C&db_oem_id=100
Live Stats: huskers.com//fls/100/17MGym/
Twitter Feed: @NebraskaMensGym
HUSKERS HOST NO. 1 OKLAHOMA IN SATURDAY'S HOME OPENER
The No. 5/7 Nebraska men's gymnastics team hosts top-ranked Oklahoma on Jan. 21 in its 2017 home opener. Competition is set to begin at 6 p.m. at the Bob Devaney Sports Center.
Last Time Out:
The Nebraska men's gymnastics team placed second at the 26th Annual West Point Open with a team score of 410.600. The Huskers fell only to Penn State who recorded 412.350. NU outscored Army West Point, Arizona State University, Navy, Springfield College and Temple University in the outing.
At the individual finals, juniors Antonio Castro (vault) and Daniel Leal (parallel bars) each took first on their events, with scores of 14.05 and 14.60, respectively. Castro also placed third on pommel horse with a score of 14.40 and fifth on high bar with 13.80. On vault, Leal came in second behind Castro with 13.95.
Heath Anderson also came in the top three on his event. The sophomore claimed third place after finishing with 14.15 on still rings.
On floor, Kyle King posted 13.80 on the event and finished fourth. King also competed on parallel bars, finishing in eighth place with 12.40. Jake Bonnay competed on floor and claimed a fifth-place 13.55 for his routine. The freshman from Ontario also made the high bar finals where he finished with a score of 12.30 and finished eighth. On pommel horse, All-American Anton Stephenson earned 13.40 for his routine, earning him the sixth-place spot. He also took fourth on parallel bars with 13.60. Chris Stephenson notched 13.55 on still rings to finish fifth and earned 13.45 on high bars to place seventh.
Huskers in the Rankings
Nebraska's highest-ranked events as a team are still rings and vault. The Huskers are ranked fourth in both events with scores of 69.25 and 70.95, respectively. Individually, three Huskers rank in the top 10. Kyle King holds the highest spot, tying for second on vault. Daniel Leal is ranked sixth on parallel bars, while Antonio Castro is tied for 10th on pommel horse.
Scouting the Oklahoma Sooners
Oklahoma holds the top spot in both the Coaches Poll and the rankings based on average score. Oklahoma placed first in the Rocky Mountain Open on Jan. 14 in Colorado Springs, Colo., with a score of 433.200. The Sooners rank first in every event except high bar. OU ranks third behind Illinois and Stanford.
OU's Allan Bower ranks first in the all-around (88.75), on pommel horse (15.35) and on still rings (15.35). Matt Wenske holds the No. 1 spot on vault (14.95), while Yul Moldauer has the top score on parallel bars (15.50).
Oklahoma is coached by Mark Williams, who was a four-time letterwinner and All-American on high bar at Nebraska. Williams was also teammates with current Husker coaches Chuck Chmekla and Jim Hartung. Williams is in his 18th season with OU and has led the program to seven national titles in the past 15 years, including the 2016 NCAA Championship. The Sooners won the 2016 NCAA Team Championship in Columbus, Ohio, and look to become the first team to win back-to-back titles since Michigan in 2013 and 2014 and the first OU team to do so since the 2006 team.
Next Outing:
The Huskers have one week off before traveling to Minneapolis, Minn., to take on the Minnesota Golden Gophers and the Minnesota Club team on Feb. 4. The competition is set to begin at 2:30 p.m. Minnesota is currently ranked 10th in the average score rankings and is tied for fifth in the Coaches Poll.
The Gophers took fourth at the Windy City Invitational on Jan. 14, finishing behind Illinois (412.150), Ohio State (403.450) and Michigan (398.100), while topping Iowa (387.550) and UIC (360.250). This weekend, Minnesota hosts Air Force on Jan. 21 at 2:30 p.m.
For the Fans:
The first 1,000 general admission fans at Saturday's meet will receive a free t-shirt and the Huskers will be signing posters on the floor following the meet.
Follow the Huskers:
Live stats will be available on huskers.com (http://huskers.com//fls/100/17MGym/). Live updates and videos of the meet can be found on the Nebraska Men's Gymnastics Twitter account (@NebraskaMensGym) and Snapchat account (NebraskaMensGym). Finally, fans can view a live stream of the meet through Facebook Live (facebook.com/NebraskaMensGym) or on huskers.com (http://www.huskers.com/liveEvents/liveEvents.dbml).