Neb. officials issue Keystone XL pipeline report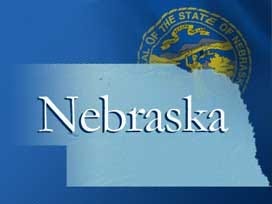 By: Newsroom
8@klkntv.com
LINCOLN, Neb. (AP) – Nebraska environmental regulators have released a preliminary 600-page report on the oil pipeline a Canadian company wants to build across the state.
The report released Tuesday doesn't include a recommendation about whether TransCanada should be allowed to build the Keystone XL pipeline to ship crude oil to Gulf Coast refineries.
The state report says TransCanada's new route avoids the environmental sensitive Sandhills region and addresses a number of concerns Nebraskans raised.
TransCanada spokesman Shawn Howard says the company appreciates the state's attention to detail and hopes the project will be approved.
A public hearing will be held in Albion Dec. 4.
Pipeline opponent Jane Kleeb of Bold Nebraska says she remains concerned, and she's disappointed the state won't require disclosure of exactly what chemicals will be carried in the pipeline.
To see the full report, follow this link: www.deq.state.ne.us