NEB RIFLE: Huskers Aim for NCAA Championship Berth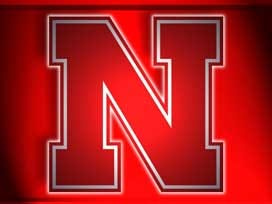 Posted By: Sports
sports@klkntv.com
Courtesy: UNL Media Relations
Weekly notes attached.
Article link: http://www.huskers.com/ViewArticle.dbml?DB_OEM_ID=100&ATCLID=211477704
No. 8 Nebraska vs. No. 3 Murray State, No. 11 Memphis, No. 19 UTM (NCAA Qualifiers)
Feb. 18 | 9 a.m.
Murray, Ky. | Spurgin Rifle Range
Live Stats: http://results.megalink.no/#/murray-state.
Huskers Aim for NCAA Championship Berth
The No. 8 Nebraska rifle team begins postseason action on Feb. 18 as it travels to Murray, Ky., for the NCAA Qualifiers at 9 a.m. The Huskers will be joined at their site by Murray State, UT Martin and Memphis. NU is shooting for its fifth consecutive NCAA Championship appearance, which would tie the program record.
Huskers Ranked No. 8
The Huskers remain eighth in this week's CRCA Top 20 Poll. The top spot still belongs to TCU, while West Virginia holds the second spot. Murray State is in third, followed by Air Force and Alaska-Fairbanks to round out the top five. The final rankings will be released next week and Nebraska will need to remain in the top eight to qualify for the 2017 Championships. The Huskers have not ranked lower than eighth the entire season.
Scouting Memphis
No. 11 Memphis ended the regular season with a 4,640-4,615 loss to Ole Miss on Feb. 11. Shooters to watch include All-American Amy Fisher, Levi Clark and Amberlie Ezell. Nebraska faced Memphis on Jan. 28 and the Huskers topped the Tigers 4,656-4,650. Nebraska is 26-5 overall against Memphis, dating back to 1999.
Scouting Murray State
Third-ranked Murray State recently lost to West Virginia on Feb. 12, by 13 points. Despite the loss, junior Ivan Roe broke the school's individual air rifle record after firing a near-perfect score of 598. The Racers took first in both air rifle and smallbore at the Ohio Valley Conference Championships in early February. Sophomore MacKenzie Martin and junior Ben Estes have had successful seasons for the Racers and will play important roles in Murray State's postseason efforts.
Scouting UT Martin
UT Martin finished fourth at the Ohio Valley Conference Championships Feb. 3-4. Kaitlin Korinek, Joe Martin and Jennifer Plocinik were recently awarded conference honors for their efforts this season. Korinek was named OVC Co-Freshman of the Year, Air Rifle First-Team All-Newcomer, Air Rifle Second-Team All-OVC and Smallbore All-Newcomer. Martin earned Smallbore All-OVC First-Team honors, while Plocinik earned Smallbore All-Newcomer. The trio will lead the Skyhawks in pursuit of a NCAA Championship appearance in 2017.
For the Fans
Fans can view live stats by visiting the following link: http://results.megalink.no/#/murray-state.
Qualifying for the NCAA Championships
Qualifying scores are composed of two parts. The first part is half of the qualifying match score. The second part is the average of the top three regular-season scores at different locations divided by two. The two parts are added together to get the final qualifying score. The top eight teams based on this system will qualify for the 2017 NCAA Championships in Columbus, Ohio, on March 10 -11. Qualifying teams will be announced on the NCAA Rifle Selection Show at 4 p.m. on Wednesday, Feb. 22.