Neb. automated calls seek to return unclaimed property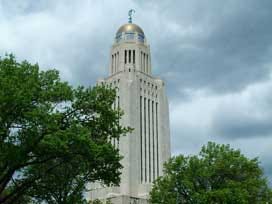 Posted by: KLKN Newsroom, 8@klkntv.com
LINCOLN, Neb. (AP) Those getting an automated call from the Nebraska State Treasurer's office in the next two weeks might want to hold the line.
State Treasurer Don Stenberg says his office will place automated calls to the home phones of thousands of Nebraska residents who own unclaimed property. The calls will begin Friday and continue for about two weeks.
The prerecorded message will include information about how to file claims with the state treasurer's office.
The office is holding more than $125 million in unclaimed property for more than 350,000 people.
Stenberg says more than $7.4 million of unclaimed property has been returned to Nebraskans so far in 2013. That's more than the $6.6 million that was returned in all of 2012.