NEB SB: Huskers Open Conference Play with Spartans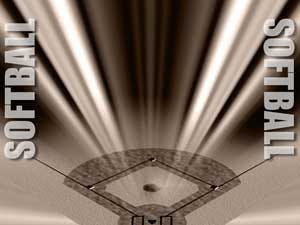 Posted By: Sports
sports@klkntv.com
Courtesy: UNL Media Relations
Huskers Open Conference Play with Spartans
The Nebraska softball team (21-9) begins Big Ten play this weekend when the team hosts Michigan State (11-13) for a three-game series. The Spartans and the Huskers will play one game on Friday (5 p.m.), one game on Saturday (1 p.m.) and one game on Sunday (noon CT). There will be a live radio stream on Huskers.com for all three games. The games will also be available on BTNPlus/FloSoftball (subscription required).
Last Time Out
The Huskers are coming off a 6-2 victory over in-state rival Creighton on Wednesday. Kaylan Jablonski improved to 14-5 and picked up her eighth straight win. Regan Mergele started the game and pitched 3.0 scoreless innings, extending her scoreless innings streak to 10.0 innings, dating back to the March 16 game against Cal State Northridge. Madi Unzicker went 2-for-4, with one run, three RBIs and one homer. Gina Metzler hit 3-for-3 with one run. Laura Barrow also had two hits on the day, marking her second multi-hit game of the season. Taylor Otte, Tristen Edwards and Jablonski also each had one hit for the Huskers against Creighton.
Scouting Michigan State
Michigan State comes to Lincoln with an 11-13 record. Most recently, the Spartans finished 1-2 at the Reveille Invitational in College Station, Texas. MSU lost to Texas A&M twice and beat Marist once.
The Spartans are led at the plate by Kaitlyn Eveland who is batting .400 in 17 starts. She has 18 hits, 10 runs and one double. Her three home runs are tied for first on the team and her seven RBIs rank fourth on the team. She also ranks first on the team with a slugging percentage of .622.
Lea Foerster and Ebonee Echols lead the regular starters with batting averages of .343 and .303, respectively. Foerster is also slugging .600 Additionally, the pair are tied for second on the team with nine RBIs. Only Kelcey Carrasco has more, with 10.
In the circle, the Spartans are led by Kristina Zalewski, who has pitched 60.1 innings and made 12 appearances and nine starts. She has pitched six complete games, including one solo shutout and has a team-low ERA of 1.39. She has given up just 12 earned runs and has recorded a team-high 59 strikeouts.
Bridgette Rainey has also seen significant action in the circle for MSU. She has pitched 51.2 innings and has made 11 starts and appeared in two more games. She's pitched five complete games including one solo shutout. She has an ERA of 3.25 and has given up just 24 earned runs. She also has recorded 58 strikeouts.
As a team, the Spartans haven given up 28 unearned runs through 24 games. They have 29 errors this season and rank 10th in the conference in fielding percentage with .954.
For the Fans
Saturday's game is Pepsi Pack the House Day. Admission for all fans will be $1 and the first 500 fans will get a voucher for a $1 Pepsi from the concession stands. On Sunday, fans are encouraged to bring their dogs with them to Bowlin Stadium for Bark in the Park. All dogs must be leashed and the first 300 fans will get a free Husker dog leash.