NEB SOC: Huskers Journey to Illinois for Two Matches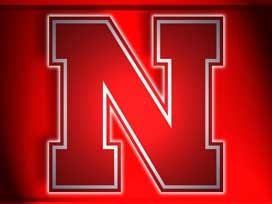 Posted By: Sports
sports@klkntv.com
Game notes attached
Link to preview: http://www.huskers.com/ViewArticle.dbml?DB_OEM_ID=100&ATCLID=210418442
Game 14
Nebraska at No. 24 Northwestern
Thursday, Oct. 15 l Bridgeview, Ill. l 7 p.m. CT
Stadium: Toyota Park
Series History: Nebraska leads, 5-1-1
Live Stats: NUSports.com
Game 15
Nebraska at Illinois
Sunday, Oct. 18 l Champaign, Ill. l 2 p.m. CT
Stadium: Illinois Soccer Stadium
Series History: Nebraska trails, 1-5-0
TV: Big Ten Network
Live Stats: FightingIllini.com
---
Huskers Journey to Illinois for Two Matches
The Nebraska soccer team (5-6-2, 1-4-2 Big Ten) heads to Illinois this week for a pair of matches against Big Ten foes. The Huskers face No. 24 Northwestern on Thursday night before squaring off against Illinois on Sunday afternoon.
The match against the Wildcats is set for 7 p.m. (CT) at Toyota Park in Bridgeview, Ill. Live stats will be available on NUSports.com.
NU's battle with the Fighting Illini is slated for 2 p.m. on Sunday. The game will be televised on the Big Ten Network.
Last Time Out: Huskers Fall to Badgers, 3-0
Nebraska dropped a 3-0 decision to Wisconsin at Barbara Hibner Stadium on Sunday, Oct. 11.
The Huskers registered nine shots for the game, two of which were on goal. Caroline Flynn tallied four shots, one of which was on goal, while Jaylyn Odermann's lone attempt was on goal.
Wisconsin's defense, led by goalkeeper Caitlyn Clem, earned its sixth consecutive shutout. The Badgers' scoring began in the 23rd minute when Victoria Pickett tallied her second goal of the season.
Wisconsin took a 2-0 lead into halftime after Steph Fabry scored off assists from Micaela Powers and Rose Lavelle in the 39th minute. In the 88th minute, Lavelle notched her fifth goal of the 2015 campaign to give the Badgers a 3-0 advantage.
Scouting the Northwestern Wildcats
No. 24 Northwestern is 10-3-2 this season and holds a 4-2-1 record in Big Ten play. The Wildcats enter the contest coming off a split in Michigan last weekend against Michigan and Michigan State.
Northwestern's offense is led by Addie Steiner, who has four goals and five assists this season. Goalkeeper Lauren Clem has 53 saves and eight goals allowed, while earning nine shutouts.
Scouting the Illinois Fighting Illini
Illinois is 8-3-3 this season, with a 2-2-3 mark in Big Ten games. The Fighting Illini opened their season with four consecutive wins, but have two ties and a loss in their three most recent outings.
Jannelle Flaws leads the team with nine goals and six assists this season. Goalkeeper Claire Wheatley has four shutouts, while tallying 69 saves and has allowed 16 goals.
Erika Johnson Captures Pair of Weekly Honors
Sophomore goalkeeper Erika Johnson earned Big Ten Defensive Player-of-the-Week accolades as well as a spot on CollegeSoccer360.com's Primetime Performers Honor Roll (Week 6) on Sept. 29.
The North Oaks, Minn., native allowed one goal and collected 13 saves in 200 minutes of action against Penn State and Ohio State. She posted her fourth shutout of the season in the 2-0 win over the Buckeyes on Sept. 27.
Jaycie Johnson Out for Season with Torn ACL
Junior forward Jaycie Johnson suffered a torn ACL against Penn State on Sept. 25 and will miss the remainder of the 2015 season.
Johnson scored three goals and added one assist in nine games this season. For her career, Johnson has 31 goals and six assists in 51 games. In 2014, she led the team with 11 goals and started all 19 games. In 2013, Johnson led the Huskers with 17 goals in 23 appearances and earned second-team All-Big Ten honors.
Huskers Ranked 35th in RPI
Nebraska soccer team is ranked 35th in the RPI, released on Monday, Oct. 12. Among Big Ten teams in the RPI, the Huskers are sixth, behind Penn State (No. 2), Rutgers (No. 12), Minnesota (No. 19), Ohio State (No. 32) and Northwestern (No. 34).
Walker, NU Soccer Approaching 300 Wins
Nebraska is five wins away from its 300th in program history, which would mark the same milestone for Head Coach John Walker. Walker became the first head coach in program history in 1994, and holds a record of 295-139-29 in his 22nd season.
New Stadium Drawing Large Crowds
In its eight home games at the new Hibner Stadium, Nebraska has hosted 11,344 fans for an average of 1,418 per game. The mark surpasses the season totals for each of the last 12 years, and ranks fifth in program history. The school record is 19,874 (1,529 average), set in 1999. NU has one home game remaining at its new facility in 2015. The Huskers have the 10th-highest accumulated attendance in the country.
Baldo Captures B1G Co-Freshman of the Week
Nebraska's Lia Baldo earned Big Ten Co-Freshman of the Week honors, announced by the conference on Sept. 8.
Baldo, who redshirted last season due to injury, captured her first Big Ten accolade after a solid showing against then-No. 20 DePaul on the road on Sept. 6. The Glenview, Ill., native helped the Huskers to a 3-1 victory over the Blue Demons, scoring the game-winning goal off of a corner kick from Sydney Miramontez in the 73rd minute. Baldo's goal marked her second of the season, with her first coming against Central Michigan on Aug. 28.
Baldo shared the weekly award with Minnesota's April Bockin.
Odermann Named to Primetime Weekly Honor Roll
Nebraska's Jaylyn Odermann captured a spot on CollegeSoccer360.com's (CS360) Primetime Performers Honor Roll for Division I, announced by the site for the week of Aug. 24.
Odermann claimed her place on the performance list after a stellar season debut victory versus then-No. 23 Kansas at home on Aug. 21. The Gretna, Neb., native tallied a single-game career-best five points against the Jayhawks, scoring two of Nebraska's three goals and adding an assist in NU's 3-0 win. The match marked Odermann's first multiple-goal game of her career, becoming the first defender in program history to score multiple goals in a single game since Anna Caniglia produced three goals and an assist for seven points on Oct. 23, 2009 against Kansas.
Hibner Stadium: The Inaugural Season
After 10 years at the Nebraska Soccer Field, the Huskers have a new home at Hibner Stadium.Named after former Nebraska senior women's administrator Barbara Hibner, the soccer complex features an all-grass, regulation size field, stadium lights, quality seating for 2,500 fans and a support facility with direct access to fan amenities.