NEB SOC: Huskers Return Home for Busy Labor Day Weekend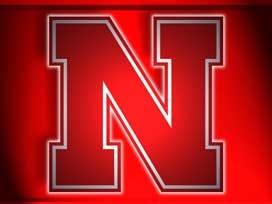 Posted By: Sports
sports@klkntv.com
Courtesy: UNL Media Relations
Huskers Return Home for Busy Labor Day Weekend
Kansas at Nebraska
Friday, Sept. 2 • 7:05 p.m. (CT)
Lincoln, Neb. • Hibner Stadium
Live Stats: Huskers.com
After Saint Louis vs. Valparaiso (4 p.m.)
First 500 fans receive schedule magnets
Saint Louis at Nebraska
Sunday, Sept. 4 • 7:05 p.m. (CT)
Lincoln, Neb. • Hibner Stadium
Live Stats: Huskers.com
After Kansas vs. Valparaiso (10 a.m.)
Special Olympics Night & National Wildlife Day
The Nebraska soccer team (3-1-0) hosts Kansas and Saint Louis over Labor Day weekend, as four games are scheduled to take place at Barbara Hibner Stadium. The Huskers face the Jayhawks on Friday at 7:05 p.m. (CT) after Saint Louis plays Valparaiso at 4 p.m. The first 500 fans for Friday night's game will receive schedule magnets.
On Sunday, NU squares off against the Billikens at 7:05 p.m. after Kansas and Valparaiso kick off at 10 a.m. Sunday also marks Special Olympics Night and National Wildlife Day. The Lincoln Zoo will be on site before the game with an assortment of animals for fans to interact with.
Last Time Out: The Huskers split their two matches in Oregon over the weekend, falling to the Ducks, 1-0, on Friday before taking down Oregon State, 2-1, in double overtime on Sunday.
Up Next: The Huskers host Dayton at Hibner Stadium on Friday, Sept. 9 at 7:05 p.m. (CT) before traveling to Clemson for their final non-conference match. NU faces the Tigers on Sunday, Sept. 11 at 11 a.m. (CT).
Scouting the Kansas Jayhawks
• Record: 2-1-1 (0-0-0 Big 12)
• Wins (2): Marquette (1-0), Colorado (1-0)
• Losses (1): Minnesota (1-2)
• Ties (1): at South Dakota State (1-1)
• Impact Players
• Mandi Duggan: Two goals in four games
• Maddie Dobyns: 14 saves and three goals allowed in 380 minutes
• Katie McClure: One goal in four games
• Coached by Mark Francis (18th season at Kansas; 21st season overall)
• Record at Kansas: 190-143-25
• Career Record: 223-169-26
• Assistant Coaches: Kelly Miller, Bri Young
Scouting the Saint Louis Billikens
• Record: 3-0-0 (0-0-0 Atlantic-10)
• Wins (3): Kansas State (3-1), Fort Wayne (3-0), Illinois (1-0)
• Impact Players
• Danielle Tolmais: Three goals in three games
• Shaney Sakamoto: Two goals and two assists in three games
• Mary Niehaus: Four saves and one goal allowed in three games; two shutouts
• Coached by Katie Shields (Fourth season)
• Record at Saint Louis: 25-29-5
• Career Record: Same
• Assistant Coaches: Vince Gentile, Kelly Sherwood
About the Huskers
Quick Notes
• The Huskers are 3-1-0 despite being outshot by a combined total of 45-33 (19-17 in shots on goal) through four games. NU has won two of the three games it has been outshot in.
• Haley Hanson leads the team in goals scored with two. Three other Huskers each have one goal.
• The Miramontez sisters, Sydney and Sinclaire, have each started all four games. Sydney, a senior, is averaging 93 minutes per game. Sinclaire, a freshman, is averaging 90 minutes per game.
• Nebraska captured its 300th win in program history on Monday, Aug. 22, which marked the same milestone for Head Coach John Walker.
Individual Milestones and Records to Watch
• Jaycie Johnson has 31 career goals, which ranks 10th in program history. She is four goals shy of a tie for eighth.
• Johnson has 11 career game-winning goals, which ranks sixth in program history. She is one game-winning goal away from a tie for fifth.
• Johnson has seven career multiple-goal games, which ranks eighth in program history. She is two multiple-goal games away from a tie for seventh.
Senior Quartet Showing the Way
• Seniors Jaycie Johnson, Caroline Flynn, Sydney Miramontez and Courtney Claassen have each started all four games this season.
• Johnson is back from a season-ending ACL tear on Sept. 25, 2015, and earned an assist in this year's season-opening win over Marquette.
• Miramontez scored the game-winner against Marquette off a corner kick in the 20th minute.
• Flynn, Johnson and Miramontez each earned a spot on the Big Ten Preseason Honors List, released on Aug. 15.
Newcomers Making an Impact
• Three true freshmen have started each of the first four games: Aubrei Corder, Meg Brandt and Sinclaire Miramontez
• Corder has 16 saves and three goals allowed through four games (370 minutes).
• Brandt is tied for the team lead in points (4). She scored a goal in the season opener against Marquette and added game-winning assists against BYU and Oregon State.
• True freshman Brenna Ochoa has also appeared in all four games, and scored the game-winner in double overtime against Oregon State on Aug. 28.
• Newcomers Alexis Rienks (junior transfer from New Mexico State) and Elyse Huber (true freshman from Sioux City, Iowa) have also made multiple appearances.
Huskers Getting TV Exposure
• Thursday, Oct. 6 at Wisconsin (7 p.m.) – Big Ten Network
• Sunday, Oct. 9 at Minnesota (1 p.m.) – Big Ten Network
• BTN will broadcast a wildcard game on Wednesday, Oct. 26 at 7 p.m. (Matchup TBD)
• Nebraska will make nine BTN Plus (online streaming) appearances this season (six at home, three on the road).
• BTN will broadcast four games of the Big Ten Tournament (Oct. 30-Nov. 6) at campus sites
• The Huskers have already appeared on TV for three matches (BYUtv, Pac-12 TV)
Schedule at a Glance
• 19 regular-season games (10 home games in the second season at Hibner Stadium)
• Six of Nebraska's opponents are ranked in the latest NSCAA poll, released on Aug. 30: Clemson (6), Minnesota (9), BYU (10), Rutgers (12), Penn State (13) and Northwestern (24).
• Two of NU's other opponents are receiving votes in the NSCAA poll: Ohio State and Michigan
• Seven opponents qualified for the NCAA Tournament last season: BYU, Clemson, Penn State, Ohio State, Minnesota, Northwestern, Rutgers
• Two of those teams advanced to the College Cup: Rutgers and eventual NCAA champion Penn State
• Opponents from the Pac-12, Big 12, ACC, Big East, WCC and Atlantic 10