NEB Softball: Huskers Face Tough Schedule This Weekend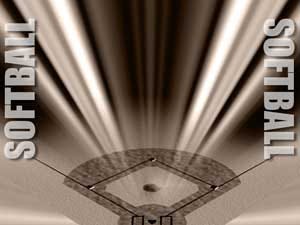 Posted By: Sports
Huskers Face Tough Schedule This Weekend

The Nebraska softball team looks to get back on the winning track this weekend when the Huskers play five games in three days at the Mary Nutter Collegiate Classic in Cathedral City, Calif.
Nebraska (4-6) faces strong competition for the second straight weekend, as the Huskers' five opponents have a combined 44-7 record. After facing a 7-2 San Diego State squad on Friday at 7:30 p.m. (Central), the Huskers take on a pair of undefeated SEC teams on Saturday. Nebraska faces No. 14 LSU (11-0) at Noon (Central) before meeting 10th-ranked Tennessee (9-0) at 2:30 p.m. (Central).
The Huskers then close the tournament on Sunday against a pair of Pac-12 program. NU takes on Oregon State (8-3) at 10:30 a.m. (Central) before facing No. 12 UCLA (9-2) at 1 p.m. (Central).
Fans can follow all of the action from the Mary Nutter Collegiate Classic on Huskers.com. Nate Rohr will have a free online radio call for every game, courtesy of the Husker Sports Network.
The Huskers went a disappointing 0-5 at the Unconquered Invitational in Tallahassee, Fla., last weekend. Despite the disappointing results, Nebraska can take confidence from the way it played in two losses to No. 6 Florida State. The Husker pitching staff surrendered only two earned runs in a 4-1 loss to the Seminoles in the first meeting. Nebraska then out-hit Florida State, 6-3, in the second meeting but could not deliver the clutch hit as the Seminoles held on for a 3-2 win.
The Huskers are seeking a winning month of February for the 12th time in the past 13 seasons.
This Week's Top 10
Nebraska's five weekend opponents have posted a combined 44-7 record, including undefeated starts from LSU (11-0) and Tennessee (9-0).

NU is in the midst of a 10-game stretch where it faces five top-15 opponents and eight opponents from the ACC, SEC and Pac-12 Conferences.

Nebraska has defeated a ranked opponent in each of its past four trips to Cathedral City, including No. 12 Texas A&M in 2014.

Rhonda Revelle is three wins shy of 850 victories at Nebraska.

Steph Pasquale needs one hit this weekend to record her 200th career hit.

Alicia Armstrong and Kiki Stokes are tied for the Big Ten Conference lead with 15 hits apiece. The duo is averaging a combined three hits per game this season.

Nebraska has defeated a top-10 opponent in the month of February in three of the last five years (2010, 2011, 2013).

Nebraska features four California natives who will play in their home state this weekend.

Fifteen Huskers have scored at least one run this season after a total of only 14 scored a run in 2014.

Nebraska posted just the second combined no-hitter in school history against Montana on Feb. 7.
Potent 1-2 Punch at Top of the Order
Juniors Kiki Stokes and Alicia Armstrong have provided a potent 1-2 punch at the top of the Husker order. Stokes is hitting .484 with 15 hits, four homers and 13 RBIs out of the leadoff spot, while Armstrong is batting .469 with 15 hits, three homers and 10 RBIs out of the No. 2 spot.
Stokes and Armstrong have combined for 30 hits, the highest two-player total in the Big Ten Conference. The next highest duo has combined for 28 hits.

Stokes and Armstrong have combined for 23 RBIs, the second-highest two-player total in the Big Ten behind Ohio State's Caitlin Conrad and Taylor Watkins (25).

Stokes and Armstrong have combined for seven homers, the second-highest two-player total in the Big Ten behind Purdue's Ashley Burkhardt and Kaylah Hampton (9).
Stokes Homering at Impressive Rate
Junior Kiki Stokes has homered four times in 10 games, ranking second in the Big Ten in home runs. She has accounted for four of Nebraska's nine home runs, while matching her career high for home runs in a season (also 4 in 2014). Overall, Stokes had homered only six times in 122 career games entering 2015.
Most Home Runs in Season's First 10 Games
Taylor Edwards, 2011 – 6
Lisa Wangler 2003 – 5
Crystal Carwile 2006 – 5
Ali Viola, 1996 – 4
Ali Viola, 1998 – 4
Heidi Foland, 2010 – 4
Kiki Stokes, 2015 – 4
Pasquale Nearing 200 Hits
Senior Steph Pasquale, a first-year transfer from Temple, enters this weekend with 199 career hits. She owns 10 hits in her first 10 games at Nebraska after totaling 189 hits in 161 games at Temple. In her career, Pasquale averages 1.2 hits per game.
Husker History in Cathedral City
Nebraska is participating in the Mary Nutter Collegiate Classic for the sixth time in seven seasons. The Huskers own an 11-14 record in those trips against what has been a challenging schedule. Of Nebraska's 14 losses in their five previous trips to Cathedral City, 10 have come to ranked opponents, including eight to top-10 teams. Each of Nebraska's last eight losses at the Mary Nutter Collegiate Classic – dating back to 2012 – have come to top-15 opponents.
Overall, the Huskers are 1-8 against top-10 teams in Cathedral City and 4-10 against ranked teams overall. Nebraska has defeated a ranked opponent at the tournament in each of its past four trips to Cathedral City, including No. 10 Hawaii in 2011, No. 12 Missouri in 2012, No. 23 Florida State in 2013 and No. 12 Texas A&M in 2014.
NU's last winning record at the Mary Nutter Collegiate Classic was a 4-1 showing in 2011.
Scouting San Diego State (7-2)
San Diego State is 7-2 on the year and went a perfect 4-0 at its home tournament last weekend. Both of the Aztecs' two losses are to ranked teams.
Three Aztecs are hitting better than .300, led by Kayla Jordan and Kayla Bufardeci, who are each hitting .348. Jordan leads SDSU with a .516 on-base percentage and three stolen bases. Lorena Bauer is hitting .321 with a team-leading nine RBIs, and she is tied for the team lead with two home runs.
In the circle, reigning Mountain West Conference Pitcher of the Week Erica Romero has thrown more than 80 percent of San Diego State's total innings. Romero is 6-2 with a 1.57 ERA. She has allowed only seven extra-base hits in 49.0 innings. Sydnee Cable is 1-0 with a 5.60 ERA in 5.0 innings, while Andi Smith boasts a 4.20 ERA in 5.0 innings and Taylor Stewart owns a 14.00 ERA in 2.0 innings.
Kathy Van Wyk is 624-415-1 in 19 seasons at San Diego State. She has led SDSU to nine straight 30-win seasons.
Scouting LSU (11-0)
No. 14 LSU brings an 11-0 record into play this weekend following a 7-5 victory over Louisiana Tech on Tuesday. The Tigers own two victories over ranked teams.
Bianka Bell is off to a blazing start, batting .528 with six doubles, five homers, 17 RBIs and a 1.111 slugging percentage. Bailey Landry is hitting .455, Sandra Simmons is batting .393 and A.J. Andrews owns a .379 average with three triples. Sahvanna Jaquish owns four homers and 14 RBIs to complement a .324 average.
In the circle, LSU boasts a 0.97 team ERA. Allie Walljasper has thrown a team-high 24.1 innings, posting a 4-0 record with two shutouts, one save and a 0.29 ERA. Carley Hoover, a transfer from Stanford, is 2-0 with a 1.11 ERA in 19.0 innings. Baylee Corbello is 3-0 with a 1.65 ERA in 17.0 innings, while Kelsee Selman is 2-0 with a 1.20 ERA in 11.2 innings. Opponents are hitting just .176 against the Tigers and have produced only four extra-base hits in 256 at bats.
Beth Torina has guided LSU to a 131-65 record in four seasons. Previously, Torina went 129-111 in four years at FIU. She owns a 260-176 career record in eight seasons.
Scouting Tennessee (9-0)
No. 10 Tennessee is 9-0 entering this weekend, and the Vols outscored their opponents 46-2 last weekend. On the season, Tennessee has outscored its opponents 88-9.
Tory Lewis leads UT with a .500 batting average, while Shailyah Geathers is hitting .480. Taylor Koenig is hitting .455 with team-high totals of four homers, 16 RBIs, a 1.091 slugging percentage and .571 on-base percentage. All-American Annie Aldrete is batting .435, Rainey Gaffin is hitting .429 with four home runs and Scarlet McSwain owns a .400 average.
Texas Tech transfer Gretchen Aucoin is 5-0 with a 0.59 ERA in 23.2 innings. Erin Gabriel is 3-0 with a 2.23 ERA in 15.2 innings and Gaffin is 1-0 with a 1.11 ERA in 12.2 innings. Opponents are hitting just .161 against the Vols.
Ralph and Karen Weekly are Tennessee's co-head coaches. The husband and wife have served as co-head coaches since 2002. The Weeklys have helped UT to six Women's College World Series appearances and a 773-200-2 record in 14 seasons in Knoxville.
Scouting Oregon State (8-3)
Oregon State is 8-3, and the Beavers' three losses have been by a combined five runs. OSU is 2-0 vs. Big Ten teams, defeating Indiana (10-6) and Wisconsin (5-0).
Mikela Manewa leads OSU with a .464 average, and she has added seven RBIs. Dani Gilmore is hitting .368 with two home runs, while Hannah Akamine is batting .360 with a team-high 10 RBIs. Former Husker Sammi Noland owns a .355 average and is tied for the team lead with two home runs while pacing the Beavers with a .677 slugging percentage.
OSU has utilized four pitchers this spring. Beverly Miller has thrown more than half of the Beavers' total innings, compiling a 4-3 record with a 1.11 ERA in 44.0 innings. Melani Dembinski is 4-0 with a 1.24 ERA in 17 innings. Rainey Dyreson (0-0, 3.00 ERA in 7.0 IP) and Taylor Cotton (0-0, 3.00 ERA in 2.1 IP) round out the Beaver staff.
Laura Berg is in her third season at Oregon State, where she owns a 60-58 record. Berg was a four-time All-American at Fresno State and a three-time Olympic Gold Medalist with Team USA.
Scouting UCLA (9-2)
No. 12 UCLA is 9-2 entering play this weekend. The Bruins have won seven consecutive games, including five straight victories by five-or-more runs.
Allexis Bennett owns a .594 average with a team-high five steals, one of three regulars hitting above .500. Gabrielle Maurice is batting .556 with 10 RBIs and a team-high 14 walks. Delaney Spaulding owns a .531 average with 13 RBIs. All-American Ally Carda is hitting .379 with team-high totals of three home runs and 13 RBIs.
In the circle, Carda is 5-1 with a 1.60 ERA in 30.2 innings. Opponents are hitting just .111 against her and have struck out 48 times. Johanna Grauer is 3-0 with a 2.74 ERA in 23.0 innings, while Selina Ta'amilo is 0-1 with a 3.91 ERA in 14.1 innings. Paige McDuffee, a high school teammate of NU's Caitlin Bartsch, rounds out the UCLA staff with a 1-0 record in 4.0 shutout innings.
Kelly Inouye-Perez owns a 356-118 record in her 10th season at UCLA. The Bruins led the nation with an .867 winning percentage (52-8) in 2014.