NEB Softball: Huskers Open Road Swing Wednesday at UNO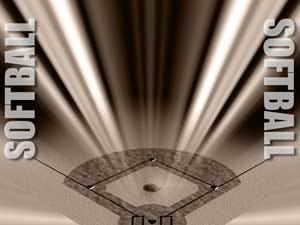 Posted By: Sports
Huskers Open Road Swing Wednesday at UNO
The 18th-ranked Nebraska softball team begins a tough stretch of road games on Wednesday, when the Huskers travel to Omaha to face the UNO Mavericks at 5 p.m. at Westside Field at Westbrook.
Nebraska plays seven of its next eight games on the road. After facing a tough UNO squad on Wednesday, the Huskers travel to Evanston, Ill., this weekend for a three-game series at No. 23 Northwestern. The three games with the Wildcats will increase Nebraska's total to 16 contests against ranked opponents in the first 34 games of the season.
Before facing another ranked opponent this weekend, the Huskers will be challenged by a UNO team that is 19-10 on the season and has won seven of its last nine games. Fans unable to make the short trip to Omaha can listen to the game for free on Huskers.com, with Nate Rohr calling all of the action for the Husker Sports Network.
Fans heading out to Omaha will be treated to a contest featuring a matchup of two of college softball's best hitters and two of the game's premier pitchers. At the plate, Wednesday's game features two of the nation's top power hitters and run producers in Nebraska senior Taylor Edwards and UNO senior Amber Lutmer. Lutmer and Edwards are two of only seven active Division I players with 45 career home runs. Lutmer ranks sixth among all active Division I players with 47 career homers, while Edwards is seventh on that list with 45 home runs. Edwards also ranks fourth among all active Division I players with 178 career RBIs and seventh with 123 career walks. Lutmer is eighth among active players with 169 RBIs and 14th with 101 walks.
In the circle, the expected matchup of Nebraska's Tatum Edwards against UNO's Dana Elsasser pits two of the nation's top senior pitchers against one another. Edwards and Elsasser are two of only 30 Division I pitchers who own more than 55 career victories. Edwards ranks 30th among all active Division I pitchers with 56 victories, while ranking 28th in career shutouts (18), 42nd in complete games (54) and 45th in ERA (2.04). Elsasser owns 60 career wins to rank 26th nationally among all active Division I pitchers. She also boasts the third-lowest career ERA of any current Division I pitcher (1.25) and ranks seventh in career shutouts (30), 24th in complete games (69), 39th in saves (6) and 45th in innings pitched (542.1).
Nebraska and UNO have met four times since the 2012 season, when UNO began the transition from Division II to Division I. Three of the four games have been one-run Husker victories.
Scouting the UNO Mavericks (19-10)
UNO continues a seven-game homestand by hosting the Huskers on Wednesday. The Mavericks have opened the homestand 3-1, and UNO has won seven of its last nine games. UNO brings a 19-10 overall record into Wednesday's game. The Mavs have faced one Big Ten team this season, losing 6-1 at Illinois on March 15. Nebraska will be the first ranked opponent UNO has faced this season, although the Mavericks lost a 4-2 decision at Auburn on Feb. 15, and the Tigers moved into the rankings two weeks later.
UNO boasts a strong offense, averaging 5.7 runs per game. The Mavs are batting .289 as a team and have slugged 36 homers in 29 games, helping the team post a .475 on-base percentage. Amber Lutmer is batting .393 this spring with 13 homers and 37 RBIs. She boasts an .869 slugging percentage and has walked 22 times to reach base at a .523 clip. Among all active Division I players, Lutmer ranks sixth in career home runs (47), eighth in RBIs (169), 14th in walks (101) and 30th in slugging percentage (.679). Allie Mathewson owns a .365 average, and she leads the team with 17 extra-base hits, including eight doubles, two triples and seven homers. Mathewson, a Creighton transfer, has added 20 RBIs and six stolen bases. Sydney Hames is hitting .354 with six doubles, a homer and 22 RBIs, while Campbell Ditto rounds out UNO's .300 hitters with a .333 average that includes five doubles, eight homers and 22 RBIs. Lizzie Noble has added three home runs, while Mara Eeman has slugged four homers.
In the circle, UNO owns a 2.87 ERA and is allowing 3.9 runs per game. Ace Dana Elsasser is enjoying another outstanding season, as she owns a 16-4 record with a 1.51 ERA. She has thrown 130.0 of UNO's 197.1 innings this spring, striking out 102 and holding opponents to a .174 average with just 12 extra-base hits in 477 at bats. In 2013, Elsasser finished with the nation's sixth-highest shutout total (13) and the ninth-best ERA (1.25). Her 1.25 career ERA ranks third nationally among all active Division I pitchers, while Elsasser also ranks among the nation's top 30 active pitchers in career shutouts (7th, 30), complete games (24th, 69) and wins (26th, 60). Kat Barrow has seen the most action behind Elsasser this spring, appearing in nine games with seven starts, compiling a 1-4 record and a 5.34 ERA in 38.0 innings. Lizzie Noble (1-2, 4.20 ERA in 13.1 IP) and Cheyenne Baxter (1-0, 7.00 ERA in 16.0 IP) round out the Maverick staff.
UNO is coached by Jeanne Scarpello, who is in her 15th season and owns a 618-198-1 record. The Mavericks' all-time winningest coach, Scarpello entered this spring with the No. 22 all-time winning percentage in NCAA history across all divisions. Among active coaches, Scarpello owned the No. 6 winning percentage, and her mark was the best among any coach currently at a Division I institution. Scarpello and UNO are in their third season as a Division I program, beginning the transition from Division II to Division I in 2012. She has guided the Mavs to a 79-35 record in Division I, including a 36-7 mark in 2013.
Husker History vs. UNO
Nebraska leads the all-time series with UNO, 15-10. The Huskers and Mavericks are meeting for the third straight season, which corresponds with UNO's transition to Division I. NU has won each of the four meetings with both schools as Division I programs, including three one-run victories. Overall, Nebraska has won six straight in the series and 10 of the last 11. Prior to the 2012, the teams had only met once in the NCAA era, which began in 1982. NU owns a 6-4 series edge in Omaha, including a 1-0 record at Westside Field at Westbrook. Husker Head Coach Rhonda Revelle is 4-0 against UNO and 4-0 against Maverick Head Coach Jeanne Scarpello.
In 2013, weather forced both games to be played at Bowlin Stadium, with the Huskers earning a dramatic 3-2 walk-off win in the first meeting and a 4-0 shutout in the second matchup. In game one, Tatum Edwards took a no-hitter into the sixth inning before UNO scored a pair of unearned runs to take a 2-1 lead. The Mavs took that lead into the bottom of the seventh, before Mattie Fowler delivered a two-out, two-run single to lift Nebraska to the 3-2 victory. Fowler also accounted for NU's first run with a third-inning home run, producing all three RBIs.
In game two eight days later, Emily Lockman and Tatum Edwards combined on a five-hit shutout, with Lockman earning the win and Edwards picking up the save. Offensively, Nebraska had 11 hits in the victory, and Taylor Edwards was 2-for-2 with two walks, two runs and two RBIs, adding a double and a home run.
Taylor Edwards is 7-for-12 in her career against UNO and Dana Elsasser, who has thrown every inning against NU the past two seasons. In addition to her .583 batting average, Edwards has one double, one homer and three RBIs. She has also walked twice to post a .643 on-base percentage that complements a .917 slugging percentage.
Quick Hitters
The information below provides a quick look at a few brief notes heading into Nebraska's Wednesday road trip to Omaha to battle UNO:
39 of the 78 runs Nebraska has allowed this season have scored with two outs (50 percent).
Seven of the nine teams to beat NU this season are ranked in the top 20 this week, including five top-10 teams.
The Huskers are 18-1 this season when scoring first.
The Huskers are 10-0 when scoring at least five runs this year, but are 0-7 when allowing five or more runs.
Nebraska is 5-8 against ranked teams in 2014, with 12 of the 13 games against teams currently in the top 15.
The Edwards twins have homered in the same game 10 times in their careers, including last Wednesday.
Tatum Edwards is one shutout away from entering Nebraska's all-time top 10 in that category.
Taylor Edwards needs five hits to become the ninth Husker to record 200 career hits.
Taylor Edwards is two walks shy of breaking Jennifer Lizama's career record (124).
Taylor Edwards is two home runs from tying Jennifer Lizama for second on NU's all-time home run chart (47).
Taylor Edwards is expected to make her 200th career start on Wednesday at UNO.
Husker Power On Display Last Week
Nebraska hit eight home runs in four games last week, averaging two home runs per game. The Huskers entered last week with 18 home runs through their first 26 games. Nebraska had hit only four home runs in its last eight games before slugging a season-high four home runs against Iowa State last Wednesday, including three home runs in one inning. The Huskers then hit two home runs in each game of Sunday's doubleheader with No. 16 Minnesota. Nebraska hit four total home runs against a Minnesota pitching staff that had allowed only five home runs in its first 25 games. Freshman Kat Woolman and senior Taylor Edwards hit the first two home runs Gopher ace Sara Moulton has allowed this season to account for Nebraska's final two runs in the Huskers' 3-2 win in the series finale.
Taylor and Tatum Edwards each hit two home runs last week, while Woolman, junior Kylee Muir, sophomore Hailey Decker and freshman MJ Knighten all homered once. Woolman's home run was the first of her career, as she became the 10th Husker to homer this season. The only other times a Nebraska team had 10 players homer in the same season were in 2009 and 2013.
Taylor Edwards' Nebraska Career Record Watch
Senior Taylor Edwards is nearing the end of one of the greatest careers by a Husker hitter. She is leaving her mark along the way, etching her name alongside Nebraska's all-time greats while challenging several school record. Edwards already owns the Husker career hit-by-pitch record and she is challenging Nebraska's all-time marks in walks, RBIs and home runs, ranking in the top three in each category. Edwards enters this week needing one walk, eight home runs and 35 RBIs to tie each NU career record.
In addition to setting her first career record in hit-by-pitches, Edwards owns 12 overall school records. She holds two Husker season records (grand slams and hit-by-pitches), four NU game records (RBIs, runs scored, hit-by-pitches and grand slams) and a pair of miscellaneous records (consecutive games with a home run and longest hitting streak to open a season). Edwards, who also owns a share of the NCAA record for consecutive games with a home run (6) and grand slams in a game (2), set NU class records for home runs by a freshman, walks by a sophomore and RBIs by a junior.
Edwards is also a member of several elite Husker clubs. She is one of only 11 players in school history to produce 100 career runs, hits and RBIs and one of only three members of that group to reach each milestone prior to her senior season. Edwards is also one of only six Huskers to produce 30 career home runs and 30 career doubles and one of only two players to reach both milestones prior to her senior season. Also one of only two players in school history with two 50-RBI seasons, Edwards needs one home run to become the third Husker to produce three seasons with double-digit home runs.
Taylor Edwards Sets First Career School Record, Nears Another
Senior Taylor Edwards claimed her first career school record on March 15, when she was hit by three pitches at Kansas. The three hit-by-pitches, which tied her own single-game school record, increased her career total to 35 hit-by-pitches, a new Nebraska record. She eclipsed the previous mark of 34 hit-by-pitches set by Julie Brechtel, who played for the Huskers from 2008 to 2011.
The next career record in Edwards' sights is Jennifer Lizama's walk record. Lizama walked 124 times from 1997 to 2000, and Edwards enters Wednesday's game with 123 career walks, one shy of tying Lizama's mark.
Huskers Excelling On the Road Again This Season
Nebraska is 7-1 in true road games this season with wins at New Mexico State, Houston, Oklahoma State twice, No. 13 Oklahoma, Cal State Fullerton and Kansas. NU's lone road loss was a one-run setback to No. 13 Oklahoma, when the Sooners scored twice in the bottom of the seventh inning. The Huskers are off to the second-best road start in school history behind the 2001 squad that finished 12-1 on the road.
Nebraska set a school-record with 17 road victories last season, finishing with a 17-7 record. In the 2013 NCAA Eugene (Ore.) Super Regional, Nebraska snapped Oregon's nation-leading 24-game home winning streak while handing the Ducks their only two home losses of the 2013 season. This season, Nebraska's win at Oklahoma on March 1 snapped the Sooners' 18-game home winning streak.
The Huskers are hitting .320 as a team on the road this season. NU is averaging six runs per game in its eight road contests, while allowing just 2.1 runs per game and posting a 1.83 ERA. Individually, senior Taylor Edwards is 14-for-26 (.538) on the road this spring with three doubles. Freshman Austen Urness is hitting .409 (9-for-22) with a homer and five RBIs in road games, while classmate MJ Knighten owns a .346 average with three doubles, a homer and seven RBIs. Senior Tatum Edwards has also produced seven RBIs in eight road games, as has junior Kylee Muir. Overall, seven Huskers are hitting better than .300 on the road this season. Seven Huskers have also hit a home run through the first eight road games, including two from sophomore Hailey Decker.