NEB Softball: Huskers Ranked 18th in Preseason Coaches' Poll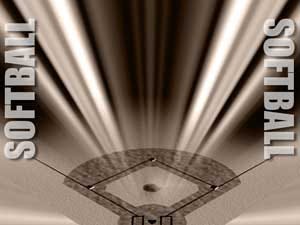 Posted By: Sports
Huskers Ranked 18th in Preseason Coaches' Poll
The Nebraska softball team came in at No. 18 in the USA Today/NFCA preseason coaches' poll, released on Monday. Nebraska was one of three Big Ten Conference teams in the poll, behind No. 8 Michigan and No. 15 Minnesota.
The Huskers earned a preseason top-25 ranking for the third straight season, and NU finished eighth in the final 2013 poll and 16th in 2014. Nebraska was 44-18 last season, shared the Big Ten regular-season title with the Wolverines and won an NCAA Regional title for the second straight year.
Nebraska brings back eight position starters in 2015, plus junior pitcher Emily Lockman. Three of the returning position starters have earned all-conference accolades in their careers, while Nebraska's roster features a total of five all-conference performers. In the circle, Lockman is one of only four pitchers nationally who has been recognized as a first-team all-region honoree in each of the last two seasons.
In addition to the returning talent, Nebraska features eight newcomers this spring. Included in that group are transfers Steph Pasquale and Cassie McClure. Pasquale was a 2013 third-team All-America catcher at Temple, before she missed the majority of last season with an injury and was granted a medical hardship. McClure, who just joined the Huskers this month, was an All-Big 12 and All-Central Region selection as a freshman at Texas Tech in 2014. NU also welcomes six talented freshmen to the fold, including four in-state products highlighted by Madi Unzicker, the 2012 Nebraska Gatorade Player of the Year, and Kaylan Jablonski, the 2013 Nebraska Gatorade Player of the Year.
The Huskers will be led once again this spring by Head Coach Rhonda Revelle, who enters her 23rd season at the helm of Nebraska's program. She is NU's all-time wins leader across all sports (843). Associate Head Coach Lori Sippel and assistant coach Diane Miller round out the trio that was named the 2013 and 2014 NFCA Midwest Region Coaching Staffs of the Year.
With an intriguing mix of returners and newcomers, Nebraska is set to open its season with five games in three days at the Hotel Encanto Invitational in Las Cruces, N.M., beginning on Friday, Feb. 6.
NFCA Poll: https://nfca.org/index.php/component/nfca/?top25=1&list=1&year=2015&pdiv=div1