NEB Softball: Knighten Tabbed as the No. 4 Player in the Nation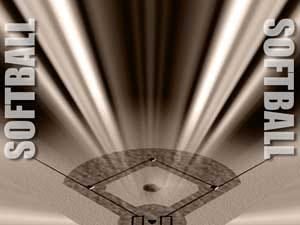 Posted By: Sports
sports@klkntv.com
Courtesy: UNL Media Relations
Knighten Tabbed as the No. 4 Player in the Nation
Nebraska senior third baseman MJ Knighten was tabbed as the No. 4 player in the nation by ESPN.com on Tuesday, when the organization counted down the list of this season's top 25 Division I college softball players.
Auburn's Kasey Cooper was named the nation's top player by ESPN.com, while Washington's Ali Aguilar was second and Oklahoma's Paige Parker was third. Each of the top four players on ESPN's list are competing at the Puerto Vallarta College Challenge this week. The Huskers open the tournament on Thursday at 10 a.m. (Central) against BYU before facing No. 1 Oklahoma and No. 2 Auburn on Friday and concluding the tournament on Saturday vs. No. 13 Washington.
A native of Buena Park, Calif., Knighten earned first-team All-America accolades from the National Fastpitch Coaches Association last season, when she was also a first-team all-region and first-team All-Big Ten selection. Earlier this month, Knighten was also one of 50 players nationally named to the 2017 USA Softball Player of the Year Watch List. Knighten hit .376 in 2016 with 21 homers and 60 RBIs. She ranked fourth nationally in home runs, 13th in runs scored, 19th in RBIs and 23rd in slugging percentage.
In 2016, Knighten became the first player in Nebraska history to average 1.0 hit, 1.0 run and 1.0 RBI per game, while also becoming the only Husker to total 60 hits, 60 runs and 60 RBIs in a season. A career .368 hitter, Knighten ranks fifth in Nebraska history in batting average, home runs (35), RBIs (158) and slugging percentage (.623) and is seventh in runs (146) and 10th in extra-base hits (64) and total bases (342).