NEB Softball: Nebraska Ccntinues tournament play in Tempe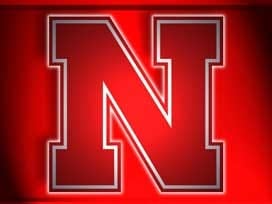 Posted By: Sports
sports@klkntv.com
The No. 23 Nebraska softball team continues a difficult stretch of its early-season schedule this weekend when the Huskers travel to Tempe, Ariz., for five games in three days at the Louisville Slugger Invitational at Arizona State's Farrington Stadium.
Nebraska takes on ninth-ranked James Madison and No. 21 Arizona State on Friday. On Saturday, the Huskers face James Madison again and Ohio State in a non-conference battle, before closing the tournament on Sunday against Georgetown.
Fans can follow every game this weekend, as Nate Rohr will call all of the action for a free radio broadcast on Huskers.com, courtesy of the IMG Husker Sports Network. Friday's game with ASU will also feature a free live video stream, courtesy of Arizona State and the Pac-12 Networks.
Nebraska is 12-4 this season. The Huskers have compiled their strong record against a challenging schedule. Over its last 11 games, Nebraska has played eight games against 2015 NCAA Tournament teams (5-3 record) and five contests against teams that have appeared in the top 25 this season (2-3), including three current top-10 teams (1-2). Last week, NU also faced Wichita State, the preseason pick to win the Missouri Valley.
Nebraska faces three more ranked teams in its first three games this weekend. The Huskers will shoot for a second victory over a top-10 opponent against ninth-ranked James Madison. Against No. 21 Arizona State, Nebraska will be looking to snap an 11-game losing streak to the Sun Devils while aiming for its first regular-season road victory over a Pac-12 opponent since 1993.
This Week's Top 10
Nebraska (12-4) has won 12 of its first 16 games for the eighth time in program history.

The Huskers face a ranked opponent in each of their first three games this weekend.

Including those games, NU will have played six games against ranked teams in a span of 10 games, including five games against top-10 foes.

NU's last regular-season road win over a Pac-12 opponent was a 2-1 victory at Cal on March 21, 1993, in Rhonda Revelle's seventh game.

Rhonda Revelle enters this weekend with 898 career victories. She needs two wins to become the 15th active Division I coach and 25th coach in Division I history to record 900 career victories.

Six of Nebraska's last 11 games have been decided in the seventh inning or later.

Nebraska is 6-1 this season when trailing after five innings of play and 2-2 when trailing after six innings.

Nebraska's Emily Lockman and James Madison's Jailyn Ford are two of only four active Division I pitchers who have earned multiple first-team all-region accolades.

MJ Knighten ranks second nationally with 11 home runs. She has hit more home runs herself than six of the other 13 Big Ten teams.

Alicia Armstrong needs four hits this weekend to become the 10th Husker to record 200 career hits.
Huskers Off to Strong Start
Nebraska is 12-4 this season, including two losses to top-10 opponents and two defeats when the Huskers held a seventh-inning lead.
• The Huskers went 10-3 in February, becoming the fifth Nebraska team to post double-digit wins in February.
• The 10 wins were the fifth-most wins in the month of February in program history.
• NU matched the best 10-game start in school history (9-1).
• Nebraska has won 12 of its first 16 games for the eighth time in program history.
Don't Count Out the Huskers
Nebraska has shown an uncanny ability to come from behind in late innings this season, as the seventh inning of Husker games has become must-see softball.
Nebraska is 6-1 when trailing after five innings and 2-2 when trailing after six innings.

In 2015, the Huskers were 1-17 when trailing after five innings and 0-17 when trailing after six innings.

NU is 3-2 in one-run games this season after going 1-6 in one-run games last year.

The Huskers have rallied from a seventh-inning deficit to take the lead four times, winning three of those games.

Nebraska has rallied from a multiple-run seventh-inning deficit twice.

Nebraska has lost a seventh-inning lead four times this season – all in the past nine games – but the Huskers have still won two of those games.

The Huskers have scored 19 runs in the seventh inning, their second-highest total of any inning.

Nebraska has allowed 12 seventh-inning runs, its highest total of any inning.

NU has produced the winning run in the sixth inning or later in six of its 12 victories.
Sophomores Stepping Up
With eight members, Nebraska's sophomore class is the Huskers' largest and comprises 42 percent of the roster. The group has earned more playing time than it did last season, and its contributions have increased as the sophomores have gained more game experience.
In the Huskers' last game against Wichita State, six sophomores were in the starting lineup.

Against the Shockers, the sophomores combined to go 6-for-14 (.429) with two doubles, two homers, two walks, four RBIs and five runs.

Over the last five games, the sophomore class is batting a combined .327 with three doubles and three homers.
Knighten Homering at Record Rate
Junior MJ Knighten is homering at a record pace, slugging 11 homers to lead the Big Ten and rank second nationally.
Knighten has homered 11 times in 16 games this season after hitting eight homers in 58 games in 2015.

It took Knighten only 14 games to hit her 10th home run of the season. She is the only Husker to hit 10 home runs before the 20th game of the season.

Knighten has hit more home run herself than 132 teams nationally, according to the most recent NCAA stats.

Entering this weekend, Knighten has more home runs herself than six of the other 13 Big Ten teams.

At her current pace, Knighten would finish with 36 home runs in Nebraska's 53 scheduled regular-season games. The Husker season record is 22 home runs by Ali Viola in 1998, and by itself, a 36-home run season would rank fifth on Nebraska's career home run chart.
Streaking Huskers
A trio of seniors and one junior have impressive personal streaks heading into this weekend's tournament.
Senior Alicia Armstrong has not committed an error in 18 consecutive games dating back to 2015. Armstrong has committed only two errors in her last 36 games.

Senior Mattie Fowler has produced at least one hit and one RBI in four consecutive games.

Senior Emily Lockman, who has won six straight regular-season decisions, has allowed three earned runs or less in 10 straight appearances dating back to 2015. Going back further, Lockman has allowed more than three earned runs only once in her last 19 outings.

Junior MJ Knighten has had a season batting average above .410 at the end of 49 consecutive games dating back to March 21, 2015.

Knighten has also started 136 consecutive games, all at third base. She is the only current Husker who has made more than 13 straight starts.
Scouting No. 9 James Madison (17-1)
No. 9 James Madison (17-1) takes a 15-game winning streak into a Wednesday game at No. 18 Arizona. JMU's lone loss was a 2-1 setback at No. 5 Alabama, while the Dukes own wins over No. 3 Auburn (3-2), No. 12 Tennessee (9-0), No. 17 UCF (1-0) and No. 15 Arizona (4-2).
JMU, which hosted an NCAA Regional last season, is averaging more than six runs per game this season. Erica Field (.421) and Morgan Tolle (.404) are both batting above .400, while Tolle leads the team with four homers and 19 RBIs. Four other Dukes are batting above .300.
In the circle, James Madison boasts two of the nation's top pitchers in Jailyn Ford and Megan Good. Good is 10-1 this season with a 0.79 ERA and opponents are hitting just .135 against her. Ford, the CAA Pitcher of the Week, is 7-0 with a 0.85 ERA and a .145 opponent average. The only active Division I pitcher to be a three-time first-team all-region selection, Ford ranks second among active pitchers in career shutouts, fourth in wins and ERA, sixth in strikeouts and 10th in saves.
The Dukes are coached by Mickey Dean, who owns a 152-43 record at JMU and a 458-164 career record.
Scouting No. 21 Arizona State (18-5)
Arizona State brings an 18-5 record and a No. 21 national ranking into Friday's game with Nebraska. The Sun Devils lost three times last weekend but own wins over eighth-ranked Tennessee and No. 24 Baylor.
The Sun Devils hit .346 as a team and average 6.6 runs per game. Taylor Becerra (.436) and Nichole Chilson (.426) are both hitting above .400, while six other starters are batting above .300. Chelsea Gonzales leads ASU with six homers and 22 RBIs, while Nikki Girard has seven doubles and 21 RBIs.
In the circle, Arizona State boasts a 2.65 ERA and allows an average of 3.1 runs per game. The staff is led by Kelsey Kessler, a Kansas transfer. Kessler is 7-3 this season with a 1.75 ERA in 64.0 innings. Kessler is 1-1 with a 1.00 ERA and 13 strikeouts in two starts and 14.0 career innings against Nebraska. Dale Ryndak and Breanna Macha have split the innings behind Kessler, with each throwing 42.0 innings. Ryndak is 6-0 with a 2.67 ERA, while Macha is 5-2 with a 4.00 ERA.
Arizona State is led by interim co-head coaches Robert Wagner and Letty Olivarez.
Scouting Ohio State (9-4)
Nebraska and Ohio State will meet in a non-conference matchup on Saturday and the teams do not face each other in Big Ten play this season. The Buckeyes are 9-4 on the year and have not played since Feb. 28.
Ohio State is batting .270 as a team – .055 lower than Nebraska – but the Buckeyes (5.2) average nearly the same runs per game as the Huskers (5.4). Cammi Prantl is one of four Buckeye starters batting above .300, hitting .395, and she is tied for the team lead with 11 RBIs. Alex Bayne is batting .308 and has six homers and 11 RBIs.
Defensively, Ohio State boasts a Big Ten-best 1.75 ERA and a .972 fielding percentage that ranks second in the league. Shelby Hursh has logged the most innings in the circle, posting a 4-2 record with a 1.39 ERA in 35.1 innings. Hursh is 0-2 against Nebraska with a 5.09 ERA. Lena Springer is 1-0 with a 0.91 ERA in 15.1 innings, Morgan Ray is 0-0 with a 1.95 ERA in 14.1 innings and Shelby McCombs is 3-2 with a 3.50 ERA in 16.0 innings.
Ohio State is coached by Kelly Kovach Schoenly, who owns a 103-73 record at OSU and a 291-225-1 career record. Former Husker Amanda Buchholz is an OSU assistant.
Scouting Georgetown (5-11)
Georgetown is 5-11 this season and the Hoyas have won three straight games, including a 16-1 drubbing of Columbia in their final game last weekend. GU also posted a 5-4 victory over Maryland last Friday.
The Hoyas boast a .287 team batting average while averaging 5.4 runs per game. Big East Player of the Week Samantha Giovanniell leads GU with a .409 average, five doubles, five homers and 19 RBIs. Theresa Kane is hitting .327 with eight stolen bases, Alessandra Gargicevich-Almeida owns a .321 average and Sarah Bennett is hitting .313 with five doubles, three homers and 17 RBIs.
In the circle, Georgetown has compiled a 6.83 ERA while allowing 7.9 runs per game and a .356 opponent average. All four Hoya pitchers have allowed more runs than innings pitched. Giovanniell has thrown more than half the innings and is 4-6 with a 6.22 ERA in 54.0 innings, and 22 of the 70 runs she has allowed have been unearned. Delaney Osterday is 1-3 with a 7.55 ERA in 29.2 innings and Avery Geehr is 0-2 with a 7.68 ERA in 13.2 innings.
Georgetown is coached by Pat Conlan, who owns a 171-332 record with the Hoyas and a 225-421 career record.